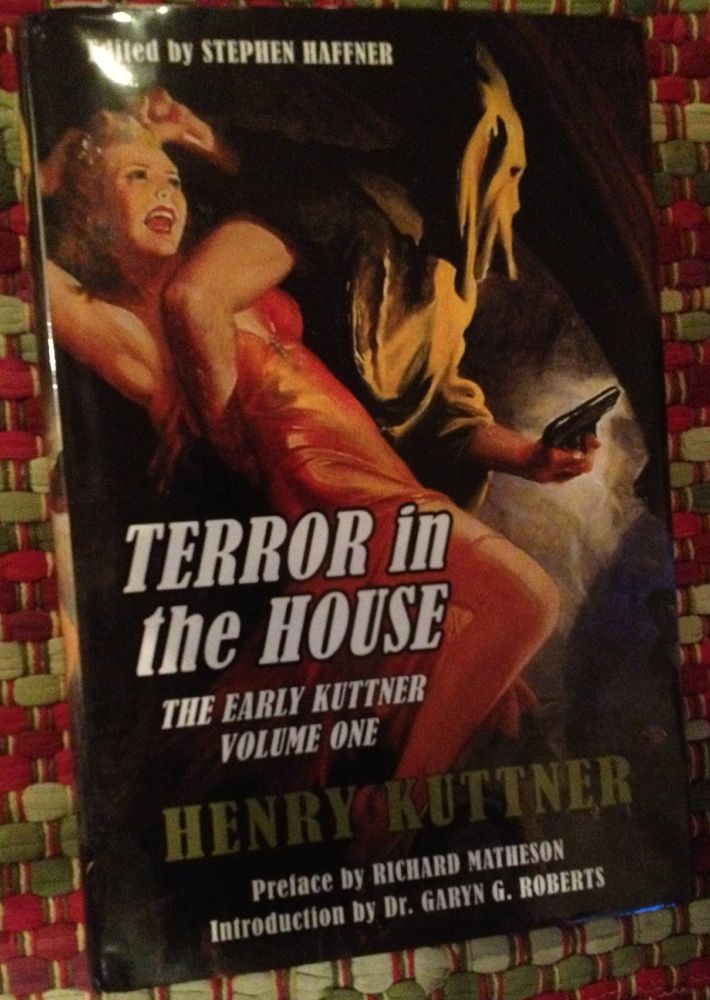 I order a lot of books online and I'm always happy when they arrive, but rarely do I anticipate the delivery of one of them as keenly as I anticipated the delivery of this one.
Henry Kuttner was a fascinating figure. He wrote hundreds of novellas, novelettes and short stories for pulp magazines between 1936 and 1958, the year of his untimely death at the age of 42. Many of his works were written in collaboration with his wife C. L. Moore (seen with Kuttner above) — their friends said it was impossible to tell who contributed what to any particular tale.
He was an admirer of H. P. Lovecraft, and wrote a number of stories set within Lovecraft's cthulhu mythos, He wrote in a wide variety of other forms, too — conventional horror, sword and sorcery, space opera, detective thriller. He had to be prolific, to write fast, in order to make a living at pulp fiction, which saved him from the sins of literary preciosity — his tales are punchy and lean, great fun to read. The horror tales are often extremely disturbing to read as well — he had a genuinely creepy and ghoulish imagination.
He was a mentor to or great influence upon many writers who are better known today than he is — Ray Bradbury and Richard Matheson among them.
The collection of his early tales pictured above, containing mostly horror fiction, published by the Haffner Press in a handsome edition with a sewn binding, is every bit as thrilling as I anticipated it would be.