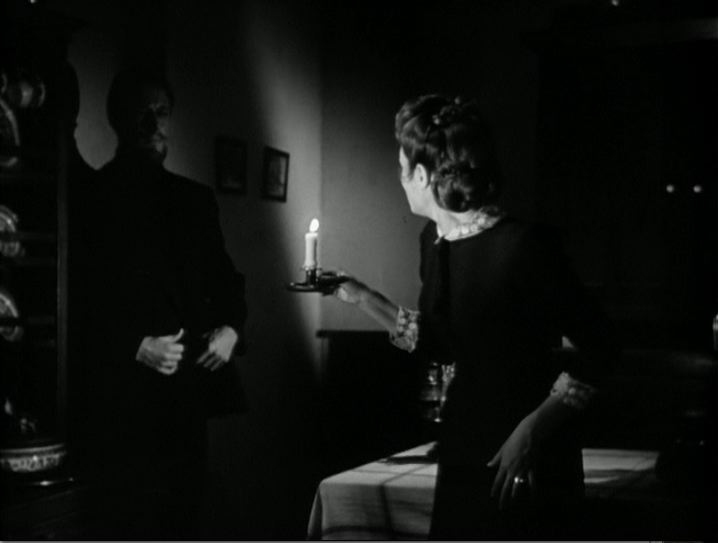 This
is an almost perfect movie, of the sort a Hollywood studio could
produce when all its departments were firing on all cylinders on a
given project. The director Joseph L. Mankiewicz, who was great with
actors and with literary material but not a great visual artist, is
here taken into a new realm by the ravishing and atmospheric
cinematography of Charles Lang, himself liberated from the flatter
lighting style Paramount normally expected of him by the demands of
this particular show, which he did on loan-out to 20th Century Fox. Rex
Harrison is brilliantly cast as the virile ghost who haunts the widow
Muir's psyche, and Gene Tierney, not an actress of great range, grounds
the film in a kind of sweet commonplace yearning that skews its
comic/romantic tone towards the romantic. The script is sentimental but
leavened with wit, the design and costuming are first-rate and the
truly haunting score by the incomparable Bernard Herrmann is one of his
very finest. The result is a superb fantasy, charged with subtle
eroticism, mystery and emotion. It is a civilized entertainment for
grown-ups and wise children of all ages.