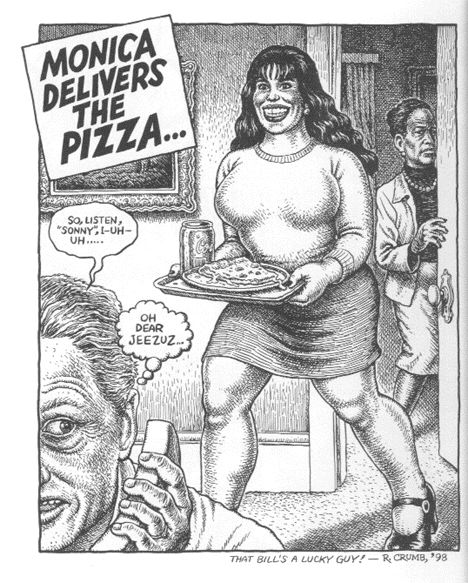 [Image © 1998 R. Crumb]
With the circulation of the photo of Barack Obama looking silly (and oh
so "other") in traditional Somali garb, it's clear that the Bill and
Hill machine is back on message, delivering its urgent warning to all
real Americans:
"The Negroes are coming! The Negroes are coming!"
Bill and Hill have now officially used up all their passes for creepiness. Voters of Texas, please — make them go away.