If you'd like to eavesdrop on a couple of legendary show business pros talking shop, scoot over to If Charlie Parker Was a Gunslinger, which has posted a fascinating recording of Judy Garland and Noel Coward giving a joint interview to Redbook magazine in 1961. I've contributed a few guesses as to the occasion that brought them together and the identity of a fourth voice on the tape (in addition to the magazine interviewer's) — but what's fun is to just listen to these two entertainers talk. Coward had been on the stage professionally since the age of ten, Garland since the age of two — between them they'd pretty much seen it all and done it all.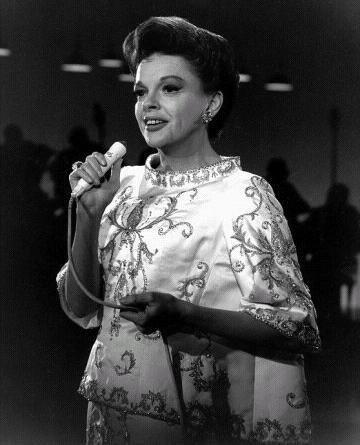 They both retain a childlike quality, but that's part of what an entertainer's job is all about — being childlike with the technique of a brain surgeon.
While you're at the site, check out the latest installment of the Truffaut-Hitchcock tapes, the recordings from which Truffaut assembled his great book of interviews with the master. More show-biz shop talk and always worth a listen.