The tour of the Grand Véfour restaurant, Paris, seen as theater continues — in notes and photographs by Coralie Chappat:

Le reflet pourpre des banquettes fait office de rideau de velours
étoffant de sa chaleur rassurante les baignoires qui se multiplient en un clin d'oeil.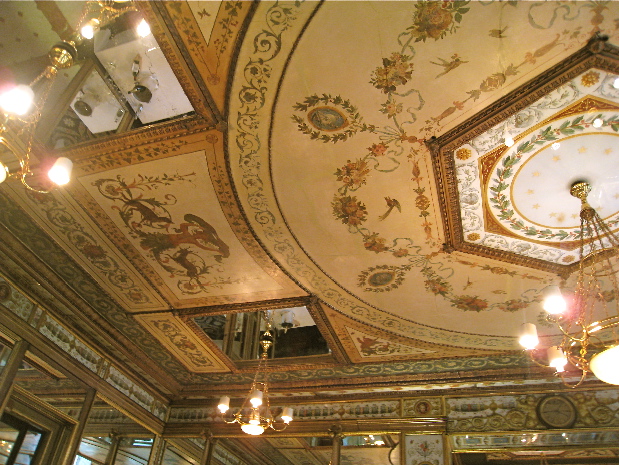 La somptuosité absorbe tout passage d'être et s'évapore nulle part, dans la multitude des dorures et des ornementations géométriques.  Apparaître-disparaître au gré des
improvisations.  Le lieu divisé en compartiments fait effet de coffre magique des prestidigitateurs.

Dans la rupture avec l'extérieur, l'hôte devient l'espace scénique d'une architecture onirique d'où émanent des effluves enchanteresques.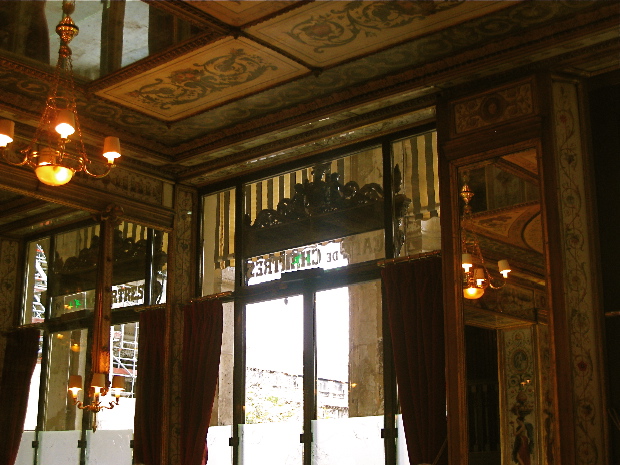 Ce petit espace magique est à lui tout seul, un monde de fluidité lascive.
See Part One of this report here.