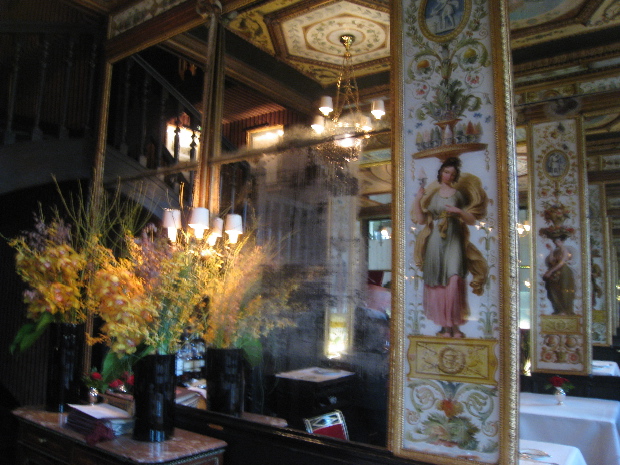 The second part of Coralie Chappat's Autobiography Of A Mirror:

Le carrelage m'indique les pas, les lustres, la galerie à emprunter . . .
. . . la profondeur de la voie s'illumine sous mon seul regard.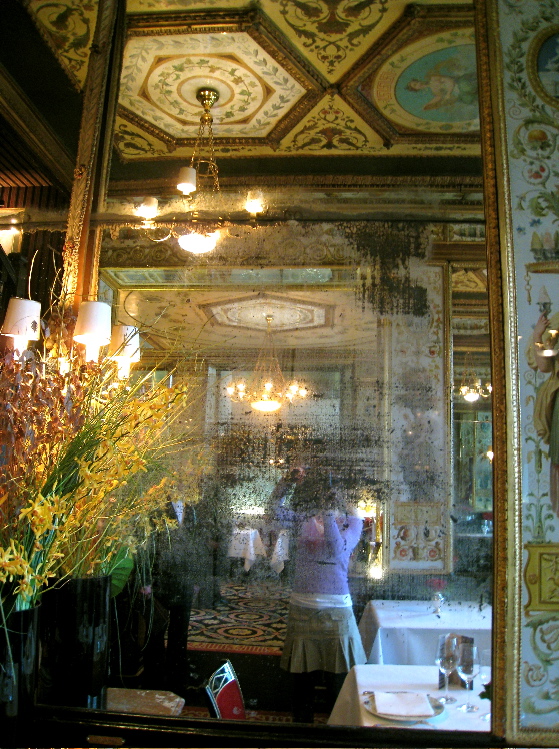 Mon visage a disparu, s'est effacé du réel tandis que mon corps est retenu par la réalité de ce jour tel un port dans la mer des possibles.  Prenant appui sur l'évanescence de mon image, je bascule de l'autre côté.

Si mon visage est déjà en route, combien ont emprunté cette même voie?

Absence, présence . . . ici autant que là-bas.