How do you tell stories in images on the Internet? Fast!


Is it possible to tell a real story in a micro-fictional format no
longer than a cute baby video? A filmmaking collective based in
Brooklyn thinks so — and is trying to prove it.



Cinematographer and director Jae Song has been making a series of very
(very) short films shot in bars in New York City, working with unknown
but great young (and not so young) actors. He's using a tiny Canon 7D
camera,
which shoots stills and HD video, and a rare super-fast Canon 1.0 lens.
He
uses only available light, and doesn't take live sound (except for ambient bar sound) — the actors tell their stories in voice-overs. (I've contributed scripts to the project and find myself amazed by what Jae and the actors have done with them.)


The series is called "Noir Bars", and is part of a larger project called
Majestic Micro Movies, which will eventually include micro musicals and micro Westerns. The idea in all cases is to create micro-stories, with
fully-imagined fictional characters . .. . brief flashes of narratives
whose larger arcs viewers will have to fill in for themselves.



Not all that different from the first brief story films that caught
audiences' attention back around 1903 — a bit more oblique, perhaps, but serving the same timeless appetite for fables.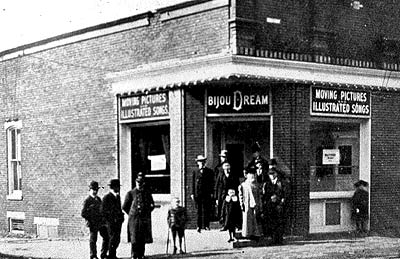 Coming soon to your own private nickelodeon — not a tiny storefront
movie theater now but a window on your personal computer or cell phone! Parking no problem!