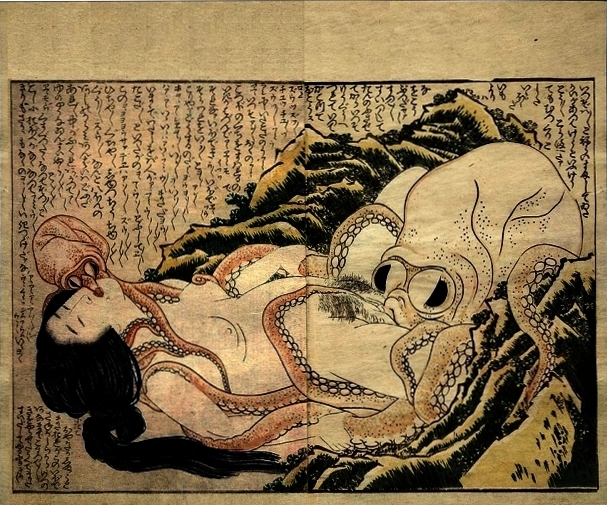 Most "erotic" works of art aren't erotic at all. They are, at best, vaguely sensual, and at worst merely shocking. The truly erotic is never shocking, but always surprising.

The image above by Hokusai strikes me as genuinely erotic. It has a delirious, unreal quality, a sense of suspended boundaries, of otherness becoming familiar and intimate. It doesn't purvey a male fantasy — more of a female fantasy which no man could actually fulfill.

The octopus here is an ideal lover to which men of great industry and imagination might aspire.