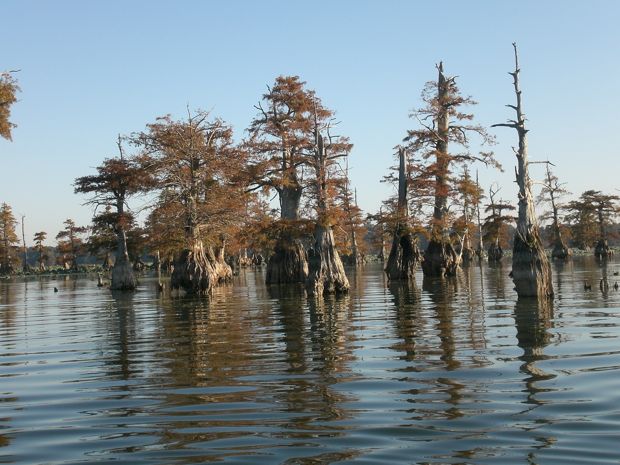 On his recent trip to the area around Paducah, Kentucky, Paul Zahl hired a guide, Jeff Earp, to show him the mysteries of Reelfoot Lake. He writes:

Our boat had to go very slowly because of the underwater stumps. At
least ten times we collided with them, and once we almost went into the
lake. I think I could go slow on Reelfoot Lake forever.