My friend Kevin Jarre was rarely seen anywhere without his Perfecto motorcycle jacket. (I'm wearing mine in the picture above.) He was a motorcycle buff but he wore the Perfecto whatever his ride happened to be at the time — Land Rover, limousine, train, taxicab, subway, horse. He would sometimes consent to wear a sports jacket, for a formal occasion, to get into a fancy restaurant, to please a young lady he was courting, but the Perfecto was his uniform — it was what he put on when he went to work being Kevin Jarre.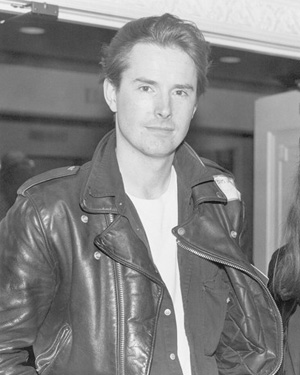 He talked me into buying one, and when I did he replaced the cheesy buckle that comes with the Perfecto with a heavier one, exchanging them himself at a leather repair shop where he talked the owners into letting him use their tools. Aside from the buckle, the modern Perfecto is a fine and virtually indestructible object, no different than it was when it was first manufactured in 1928 — the first zippered motorcycle jacket — no different than the one Marlon Brando wore in The Wild One in 1954.


When I heard this month that Kevin had died I pulled my Perfecto out of the closet and started wearing it around town. Sometimes I get funny looks when I do this — I have a tad less style than it takes to wear a Perfecto well. That's what I'm reminding myself of, I guess — Kevin's supreme but eccentric sense of style.


And when I feel the sturdy rivets in the belt loop, where Kevin replaced the buckle, I'm reminded of his generosity and his sense of how things must be.