Thomas Kinkade, who painted the image above, died yesterday at the age of 54.  It has been claimed that 1 in 20 homes in America has a Kinkade image of one sort or another — a print, or something on a plate or tea towel.  Kinkade hawked his work on QVC and commercialized it in every way he could think of.
It has also been claimed that his work is junk, but it's not junk.  Its draftsmanship is serviceable, its painterly qualities are mediocre but professional — good enough to serve his purposes, which are emotional.  He called himself — actually trademarked himself as — the "Painter Of Light", and he used light to summon back the feelings of coziness that a home or a garden can give, with the immediacy those feelings have in childhood.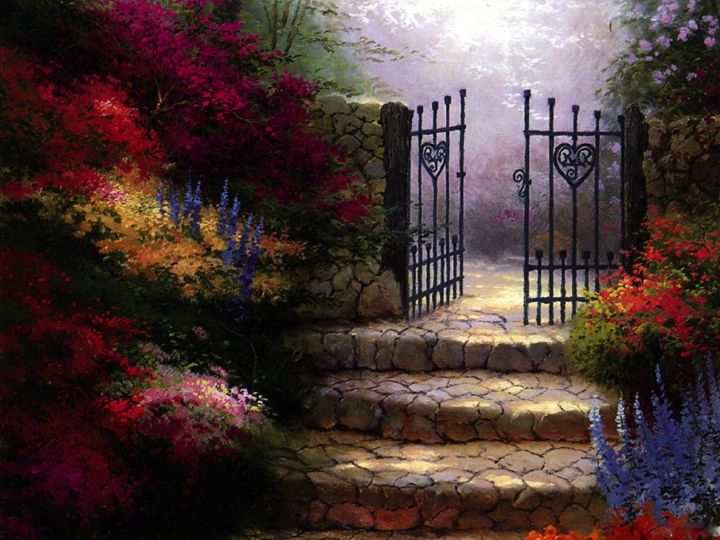 Kinkade associated light with his Christian faith, using it as a symbol of warmth, welcome and comfort in both his secular and religious paintings.  He had a special fondness for Christmas scenes.
Kinkade's talents and aims were modest, but in the very narrow territory he staked out for himself, he was an artist worthy of respect.  His gift reveals itself in that brief twinge of nostalgia, of remembered enchantment, we feel when we first see one of his more successful images — before our critical faculties dismiss it as second-rate, or before it becomes part of the furniture.