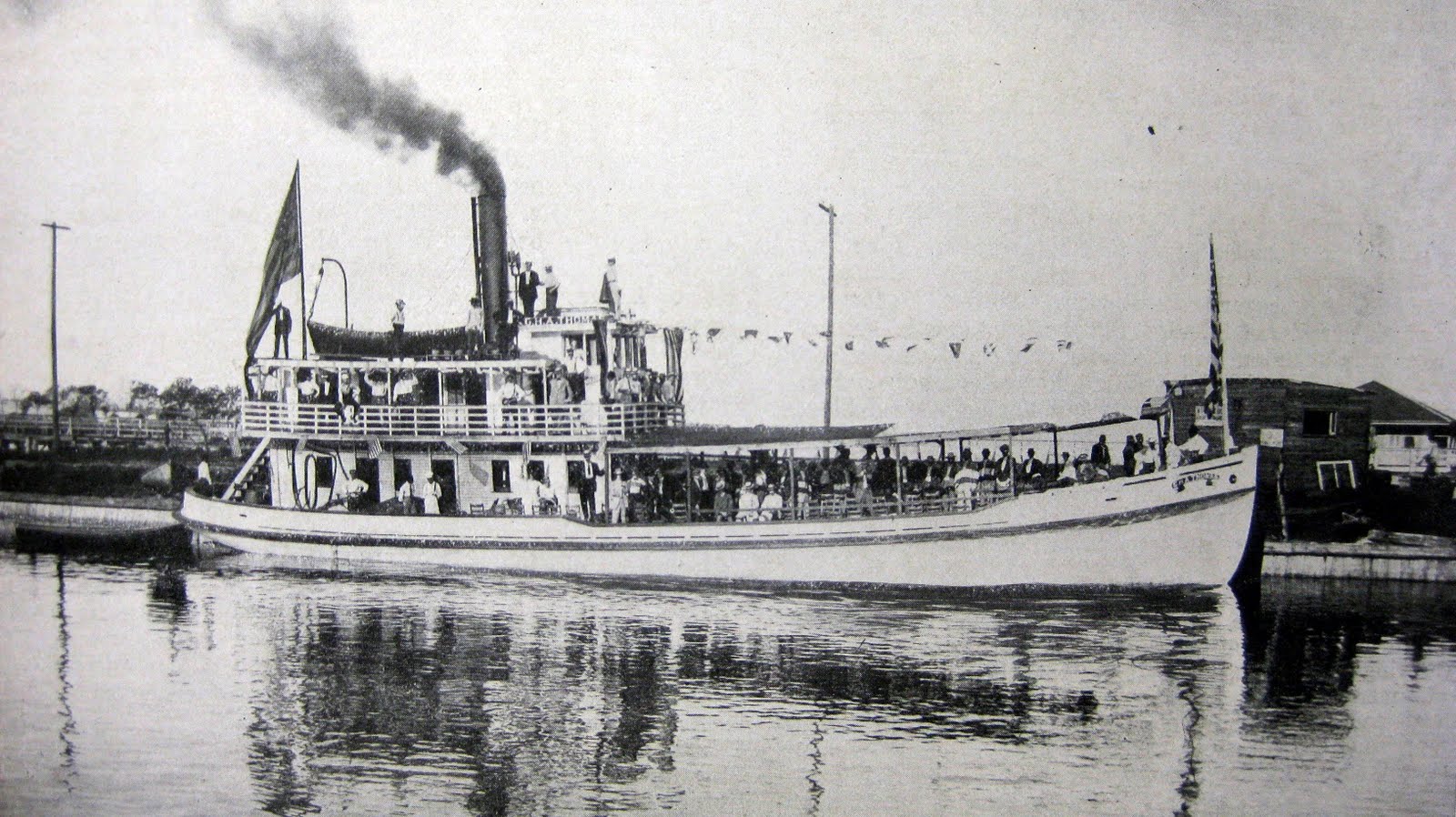 Although known today for his remarkable portraits of prostitutes in the Storyville district of New Orleans early in the last century, work he did for his own pleasure, E. J. Bellocq was a professional photographer as well. Not much of his official work remains, and what does doesn't seem extraordinary, though it's certainly evocative.
This is a boat docked at the New Basin Canal in 1908, preparing to take folks on an excursion around Lake Pontchartrain.
Click on the image to enlarge.