Shopping for the Thanksgiving feast completed, Jae and I headed to The Strip.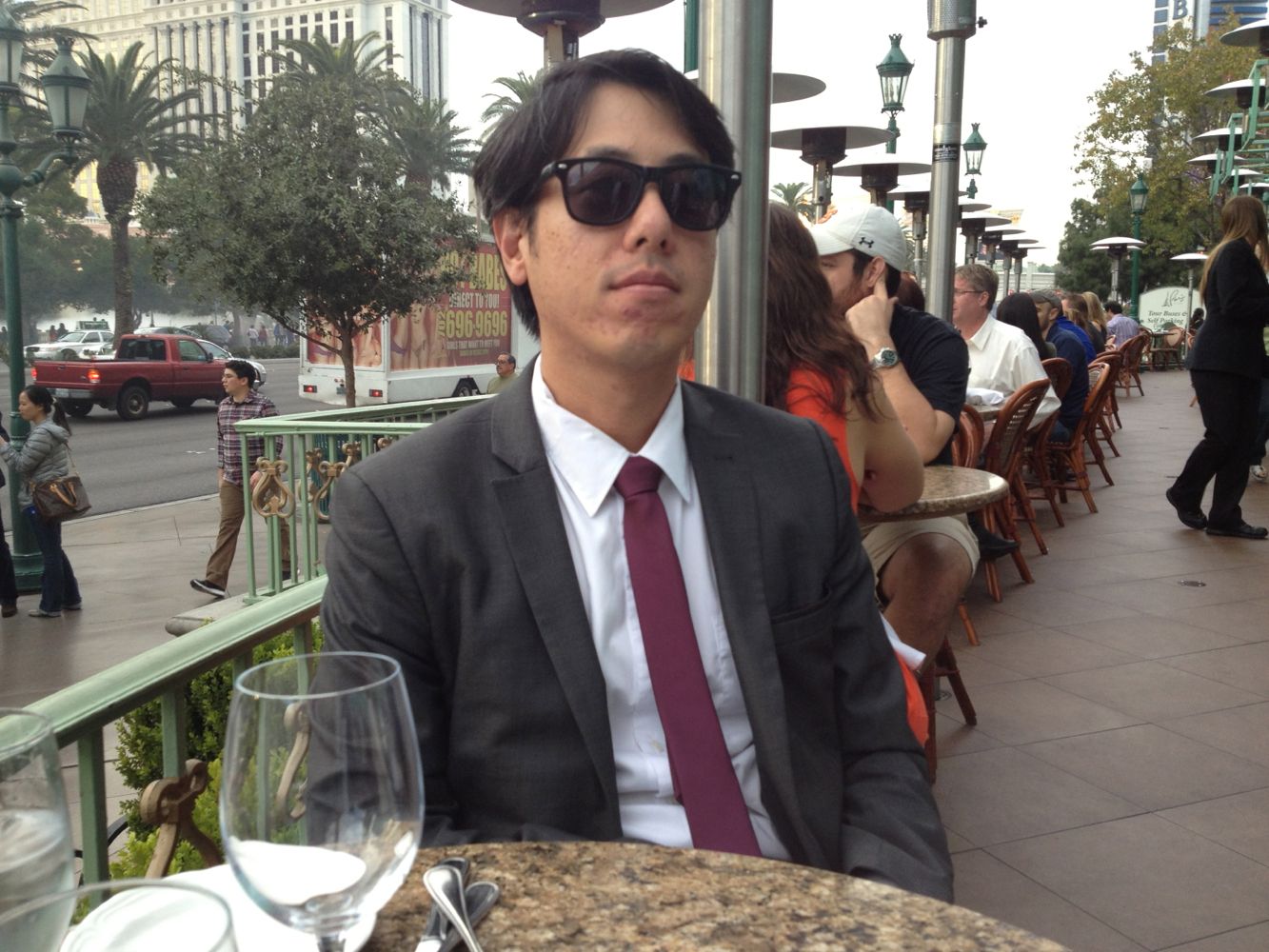 Dinner first on the terrace at Mon Ami Gabi.
Yes, that is a bottle of Tavel on the table in front of me, to go with our oysters, mussels and sea scallops.
Then it was off to Bill's Casino for a poker tournament.  Note the hopeful gleam in my eye in the picture above, as we waited for the tournament to begin.  Jae got knocked out early, holding two pair and getting his massive bets called by a guy on a flush draw, who put Jae all-in on the turn.  He made his flush on the river.
I reached the final table and got knocked out in fourth place.  Only the top three places paid, making me, officially, the saddest man in Las Vegas.
You can see in the picture above that I'm holding up manfully after the devastating loss — I got knocked out by a woman from Kansas who only plays in a home game with her lady friends.  On my last hand, down to just a few chips, I went all-in with a pair of fives.  She called me with a pair of queens, which held up.  Oh, those ladies!
Jae meanwhile had wandered around the casino playing recklessly at various table games — and winning.  He left $70 up for the night — I left $30 down.  That's Las Vegas, brother.
Click on the images to enlarge.