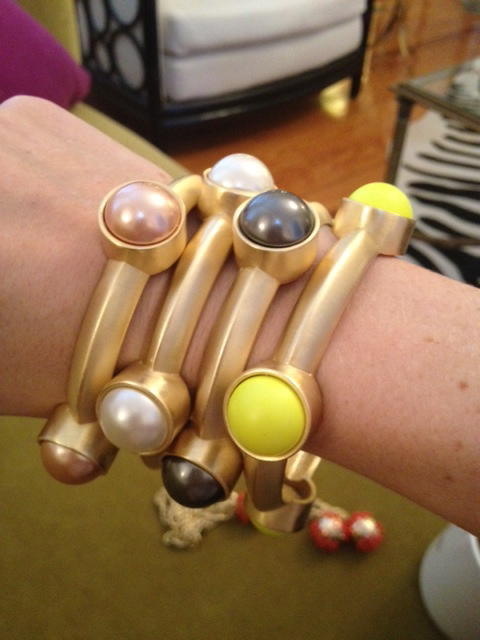 Deirdre Zahl, the wife of old friend John Zahl, has a business in Charleston, South Carolina called Candy Shop Vintage which specializes in vintage mid-20th-Century costume jewelry — some of which has shown up on the TV show Mad Men.  (Her stuff has also been featured recently in Vanity Fair — "Sweet Vinatge Treats".)
Now Deirdre is designing her own original versions of this mondo-moderne bling — like the "Space-Age Spangles" pictured above.
It is, needless to say, very cool.