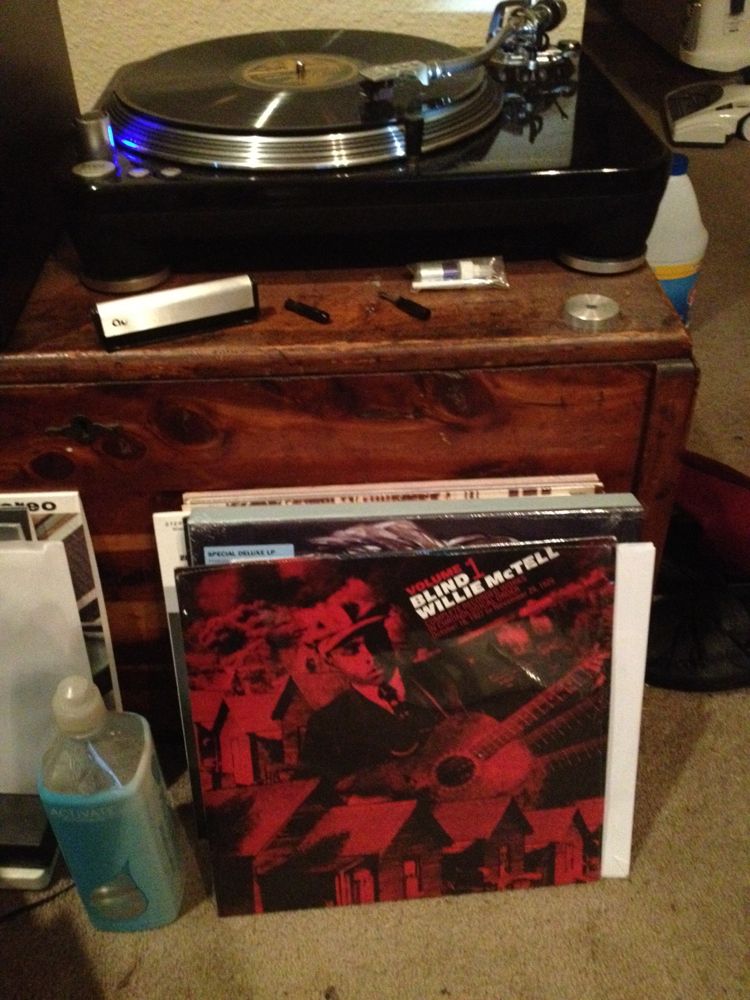 This was waiting for me when I got back from my epic road trip — the first volume of the complete recordings of Blind Willie McTell on vinyl being issued by Jack White's label Third Man Records. The vinyl version of Dylan's new box set Another Self Portrait was waiting here, too, but I thought it would be a good idea to spin Willie first, to work my way into the Dylan.
This album sounds great, a quiet pressing on 180-gram vinyl — just what you'd expect from Jack.
Cigarettes is my ruin, whiskey is my crave —
Some of these pretty women gonna send me to my grave.