Jason and Liz got hitched in the lovely setting above, by a small beach near the house they'd rented for the occasion.
My niece Liz, with the phone, her sister, my niece Katie, await the ceremony. Their dad, my brother-in-law Pete, married to my sister Anna, also with his phone, is on the right — Blake, Liz's boyfriend, is on the left.
My cousin Katherine, above, with the water bottle, chats before the ceremony.
My niece Keaton with her son Jackson arrives at the scene. Jackson was extremely proud of his new seersucker suit, and justly so. He managed to trash it completely during the festivities that followed the wedding.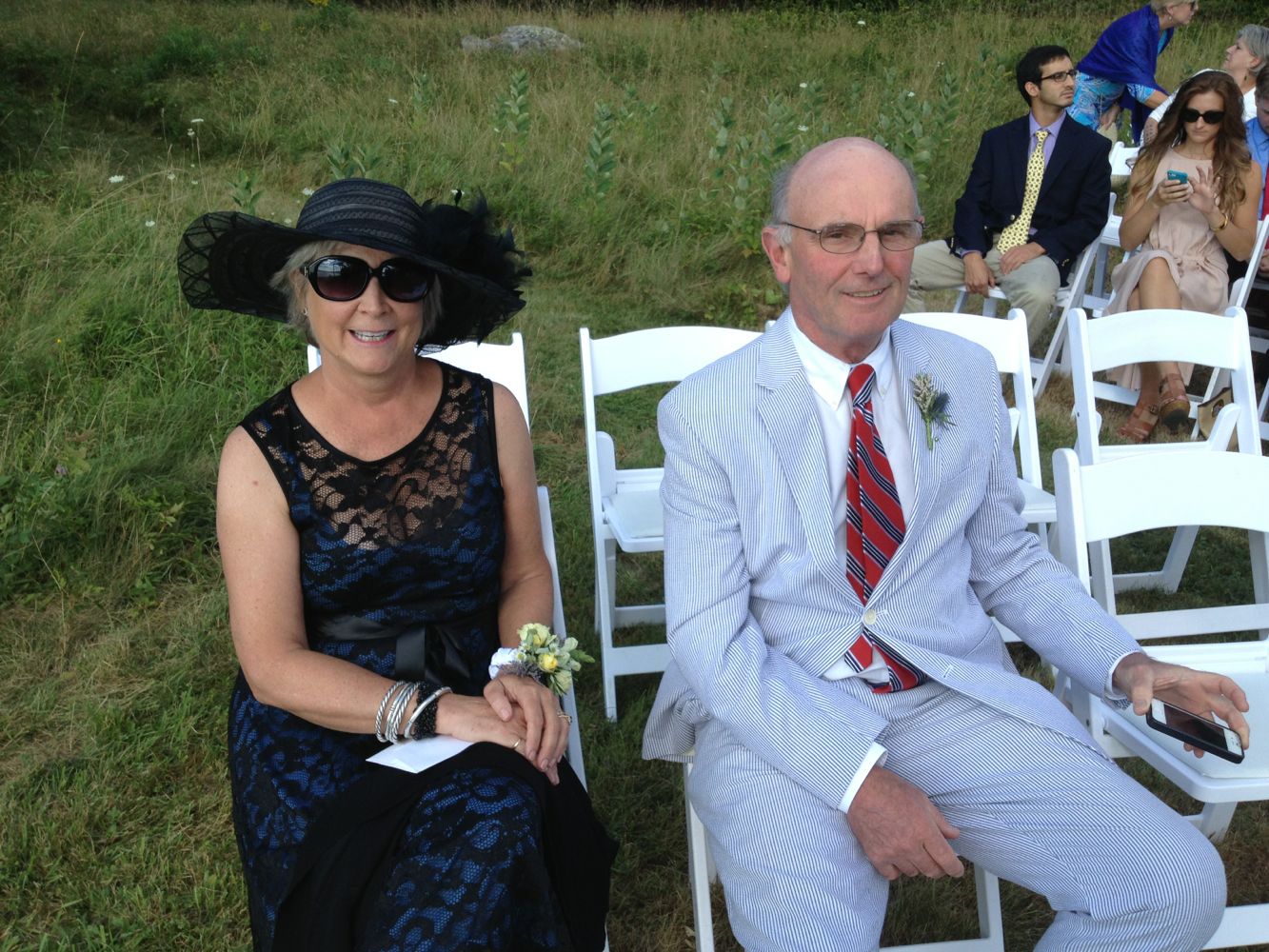 The mother and father of the groom, my sister Libba and her husband Simon.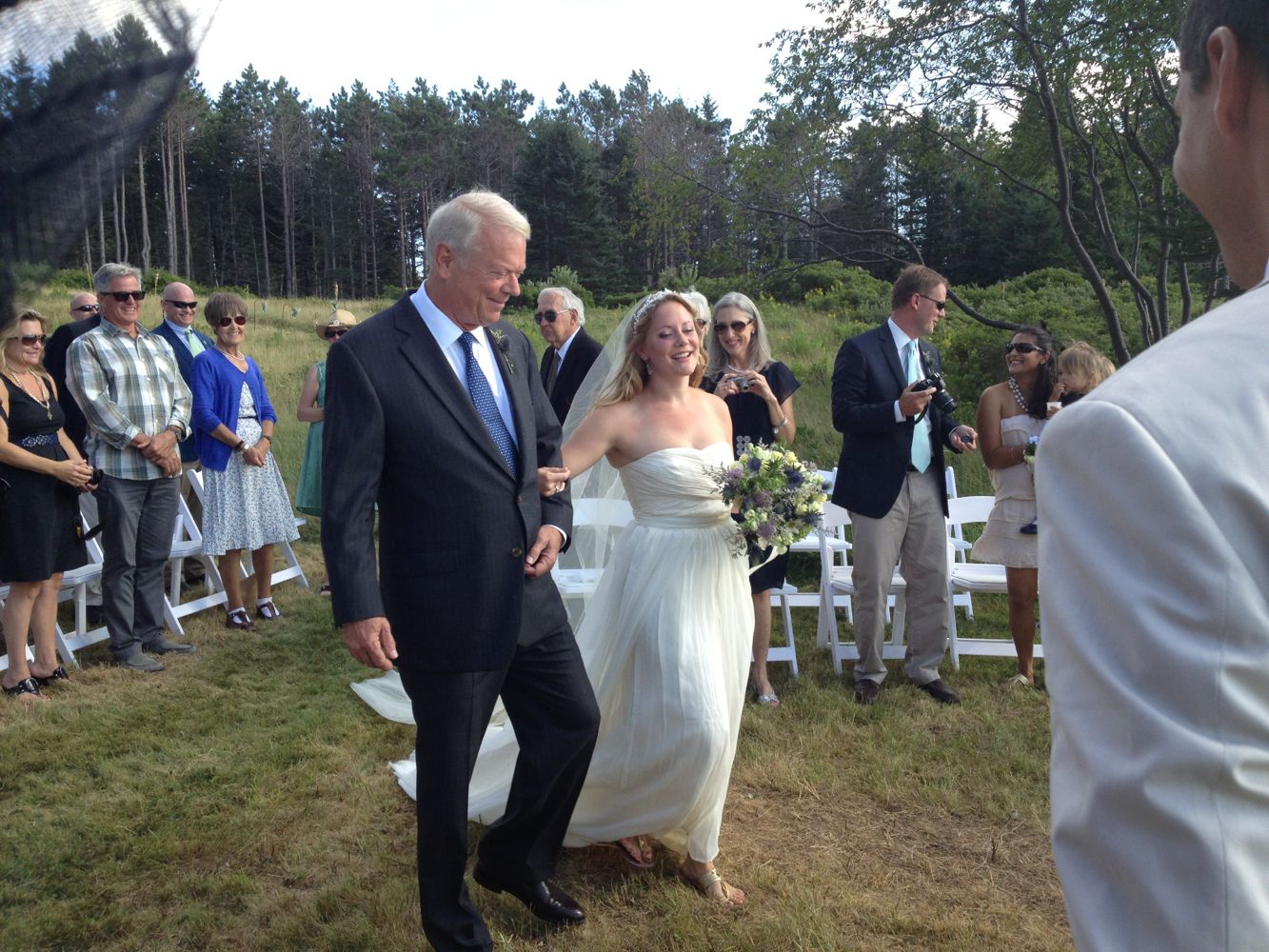 Liz's father escorts her to the altar.  She looked to me like a vision of Titania from A Midsummer Night's Dream.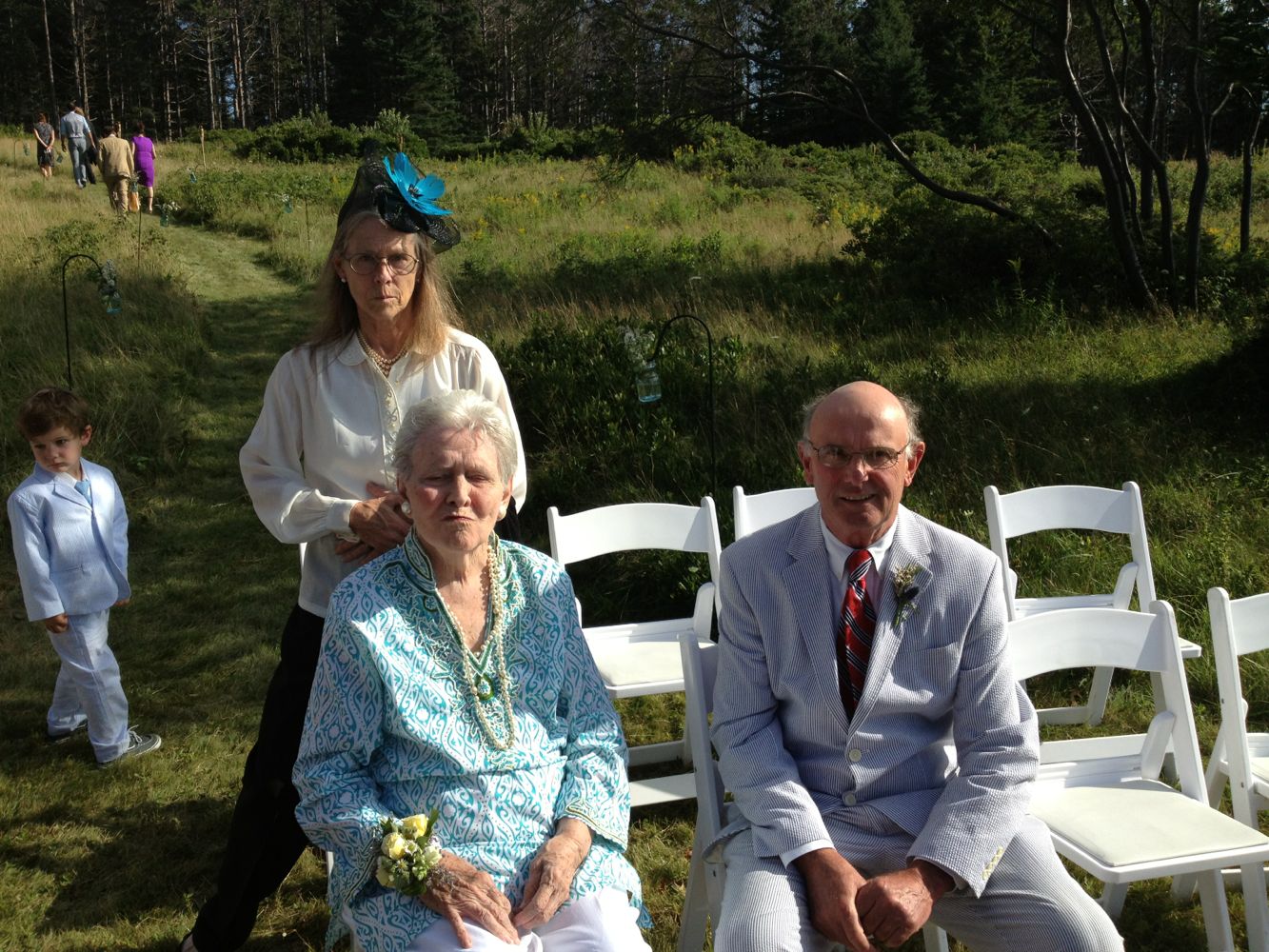 My mom does not always cooperate cheerfully in the taking of photographs — she has no one but herself to blame for this one. She's seated next to Simon after the ceremony, with my sister Lee behind her and Jackson, on the left, gearing up for the party, where he danced the night away in mad abandon.
Click on the images to enlarge.