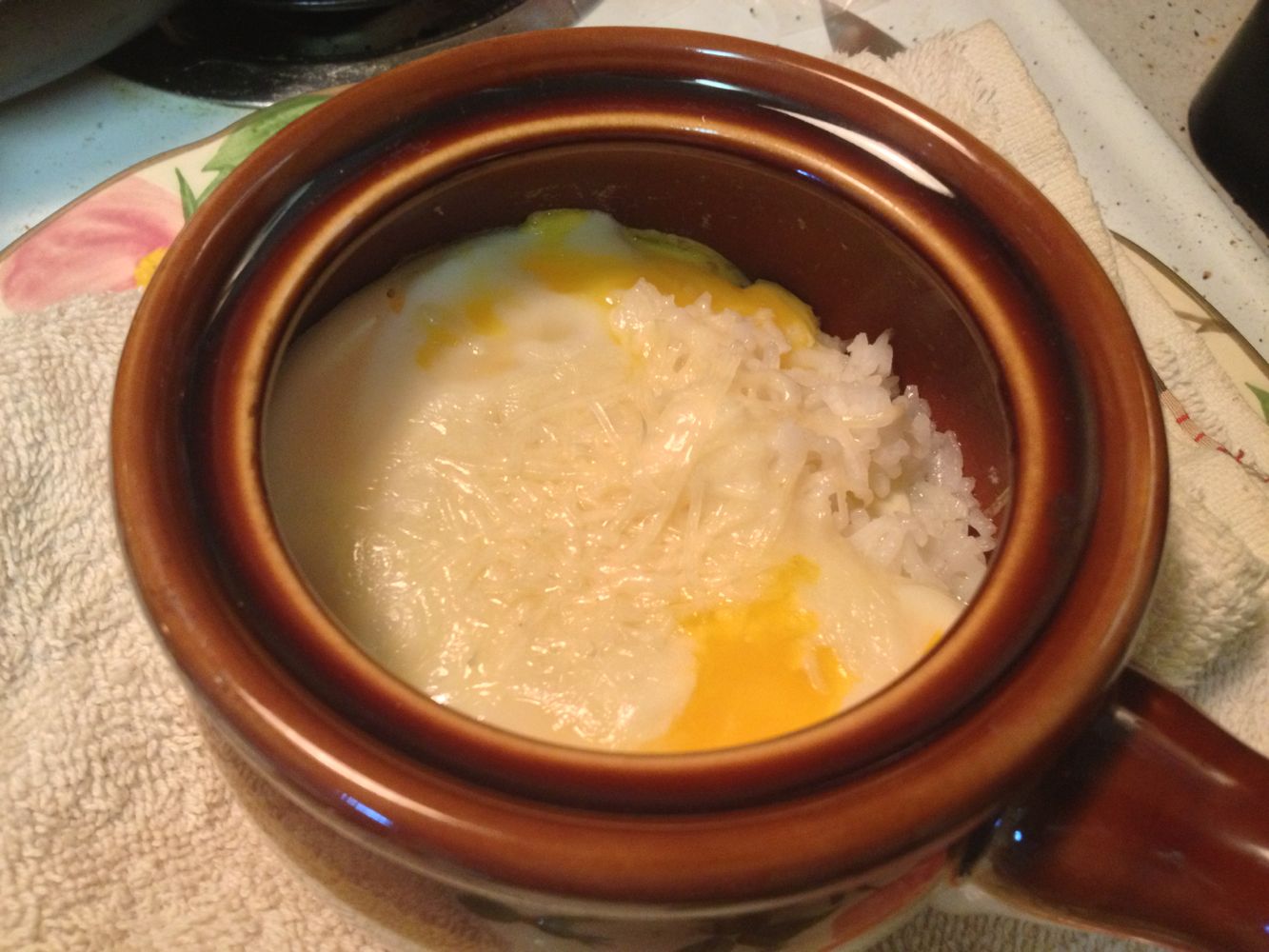 Shirred eggs are basically just baked eggs, usually cooked in small oven-safe flat-bottomed baking dishes or ramekins and served in the containers they're cooked in.
They can be prepared very simply by just buttering the dish and cracking the eggs (without breaking the yolks) into the dish. Salt and pepper the eggs to taste and cook them to the consistency desired.  (At 10 minutes in a 375-degree oven the eggs will start to set and become opaque.)  One can also add some ham to the bottom of the dish, or some cooked rice, and sprinkle cheese over the tops of the eggs, plus any herbs one fancies. Some recipes call for the addition of a little cream to the eggs.  Variations are endless.
I cooked the eggs pictured above in a bowl designed for French onion soup, with the eggs on a bed of precooked rice I had on hand and with Parmesan cheese sprinkled on top.  Delicious and very easy to prepare.
Click on the image to enlarge.