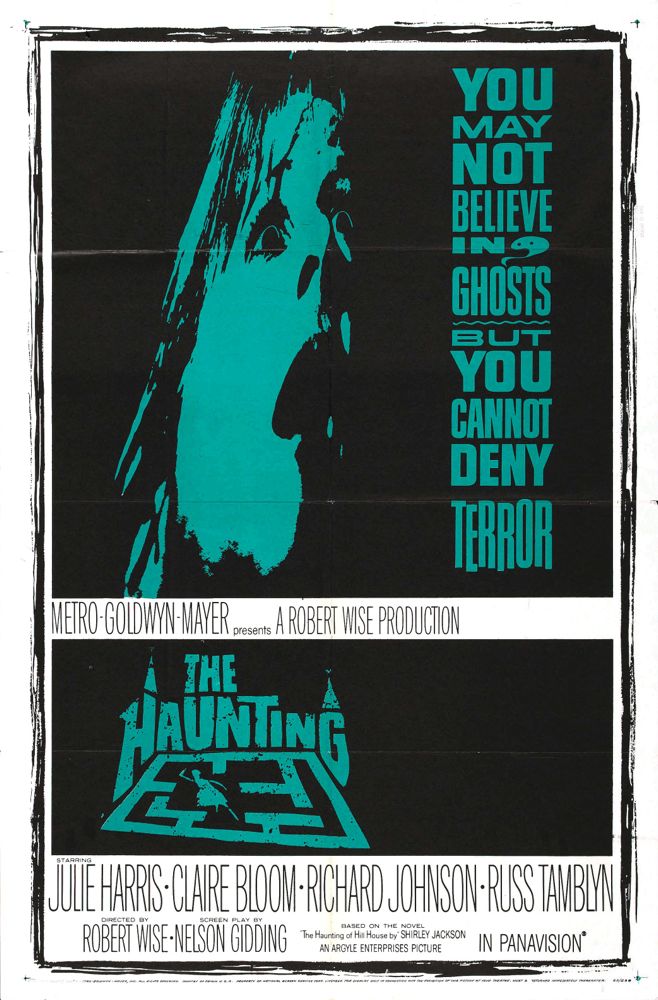 I saw Robert Wise's The Haunting at the age of 13, when it came out, and it scared the bejesus out of me. I just watched it again on Blu-ray over 50 years later and it still creeped me out considerably.
It may be the best of the "old dark house" thrillers, because it doesn't make the mistake of explaining the house's malevolence rationally and it rarely shows anything shocking. It depends on creating an atmosphere of dread rooted in the psychological make-up of the characters but also literally invested in the house itself.
The old dark house genre works on its deepest level by combining the idea of the intrinsic coziness of a house — establishing it as a kind of refuge, from a storm, from problems the characters have elsewhere, which is what a house is supposed to be — with the idea of a house as a trap, a prison, which a house can become, psychologically speaking.
Wise sets up and sustains this dynamic expertly, keeping the supernatural terrors of the house always off screen, suggested by lighting, by sound effects, and by a few simple tricks, like having a massive wooden door bulge inward, as though from the effort of a monstrous unseen presence trying to enter the room.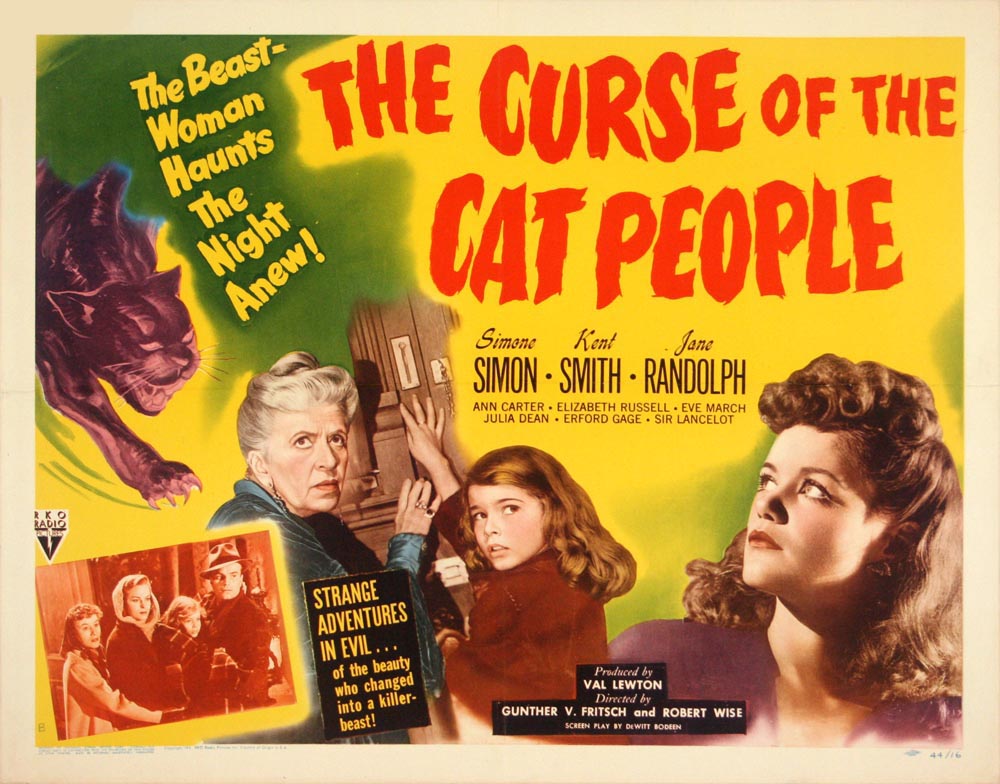 Wise learned this approach to horror from the producer Val Lewton, who in the 1940s at RKO specialized in a kind of horror film in which atmosphere rather than shock carried the weight of the thrills and chills. Lewton gave Wise his first shot as a director on such films as this.
What Wise learned from Lewton, and his tasteful, intelligent execution of those lessons here, has kept The Haunting from dating — it remains a fine spooky entertainment for a dark and stormy night.
Click on the images to enlarge.