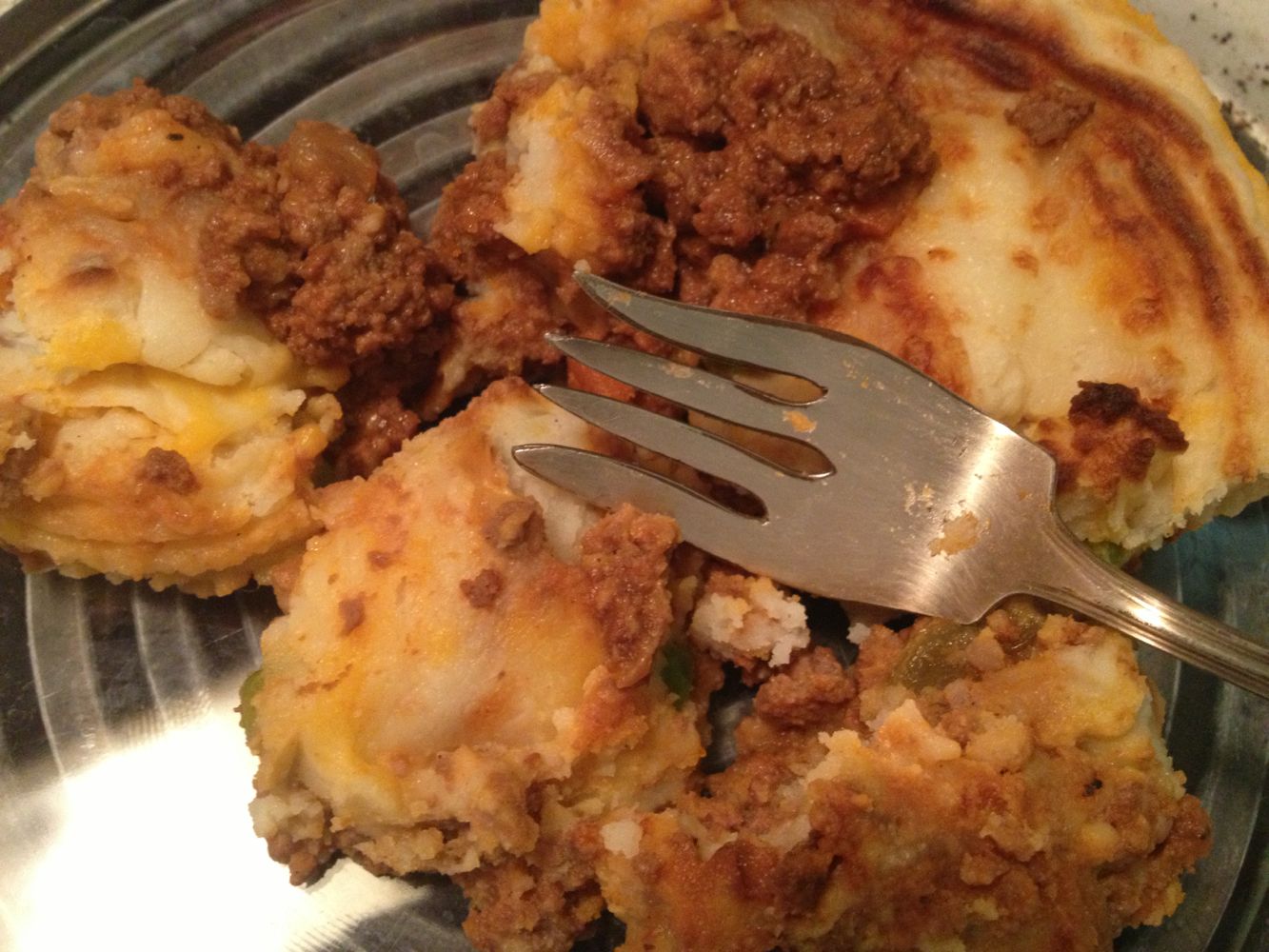 Had a great dinner with Scott Bradley around dawn yesterday at McMullan's Irish Pub, a most reliable local open around the clock every day of the year, serving first-rate pub food and a fine selection of beer and ale on tap.
When the smoking laws arrived in Las Vegas, McMullan's walled off one of its several dining rooms, called it the gaming room — it has a lot of video poker machines — defined it as a separate establishment from the rest of the place, and kept the ashtrays out.  It doesn't serve food — because smoking is not allowed in establishments that serve food — but it "delivers" food to the gaming room from the kitchen next door.
I had some shepherd's pie for dinner.  I ordered the "lunch size", which is enormous, but was accidentally served the "dinner size", which could feed a regiment of Irish pipers.  I washed down as much of it as I could with Murphy's Stout and took the rest home.
I ate some of it for breakfast around midnight tonight — cold.  Sounds gross, right?
Wrong!