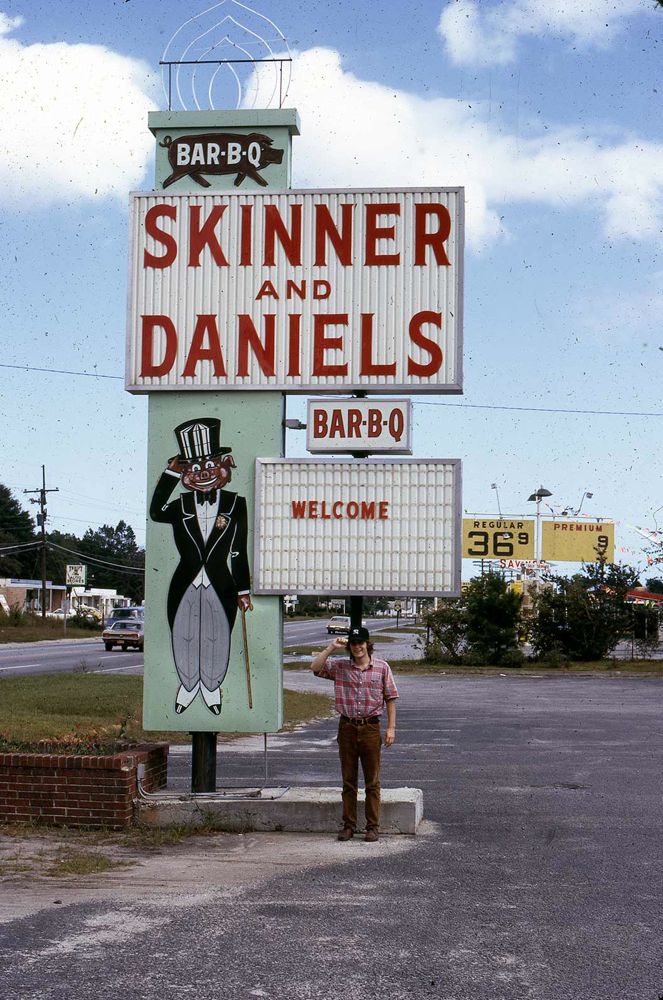 In my youth in Wilmington, North Carolina, where I was born, this was the place to go for bar-b-q.  It was where your grandparents took you for a special night out — grandparents who were just a generation removed from the farm, for whom the country cooking at Skinner and Daniels was an occasion for nostalgia.  The sign with the pig in fancy dress seemed magical to me as a child.
The place is gone, the grandparents are gone, the sign is gone, the 23 year-old youth in the baseball cap is gone — but not really . . .
[Photograph © 1973 Langdon Clay]
Click on the image to enlarge.