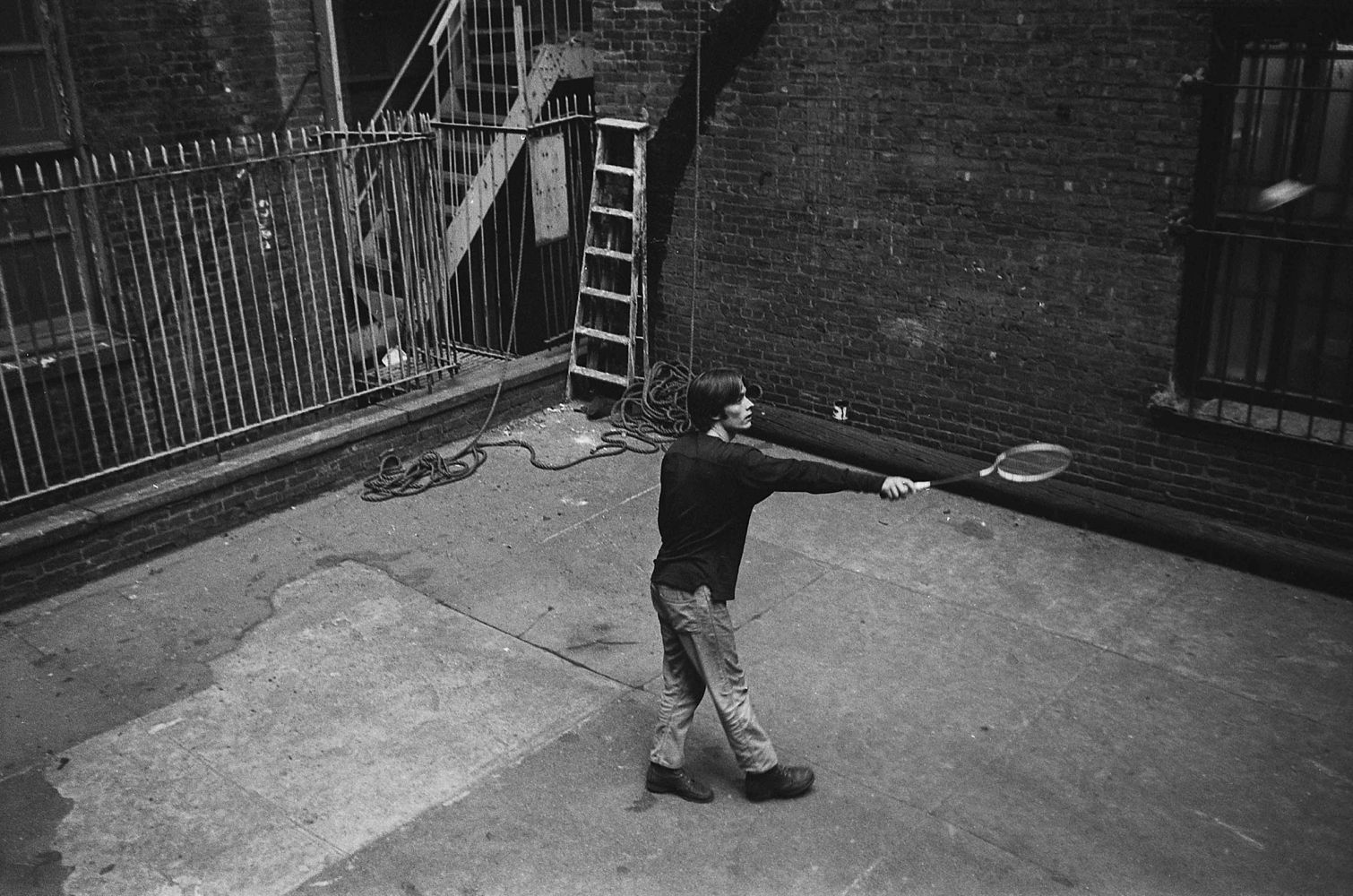 When we first moved to New York my friend Lang Clay had access to a small courtyard in the building where he lived, where he set up a badminton net.  We wiled away many hours playing badminton there.  Eventually Lang and another friend, Cotty Chubb, got so good at the game that I couldn't keep up with them.  The elegance of my style, captured in the photo above, just wasn't enough anymore.  Then Lang moved to another apartment and our badminton days in Gotham were over.
Photograph © Langdon Clay
Click on the image to enlarge.