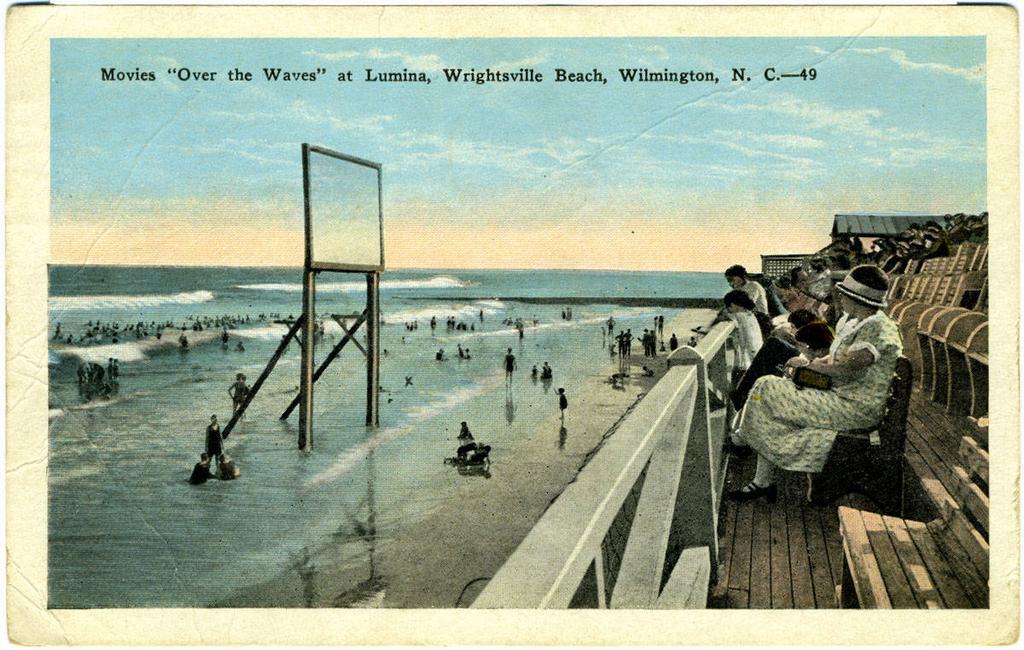 Lumina, a dance hall by the sea, was still around when I was growing up.  It had become a roller rink.  In my mom's youth it had hosted big name dance bands.  Folks from Wilmington, about 10 miles inland, would ride out to Wrightsville Beach for the dances on special trolley cars, then ride the trolleys back after the dances were over.
I vaguely remember seeing "movies over the waves" there — which dated back to the 1920s, the era of the postcard above — but I may just be recalling my mom's tales of same.
Click on the image to enlarge.