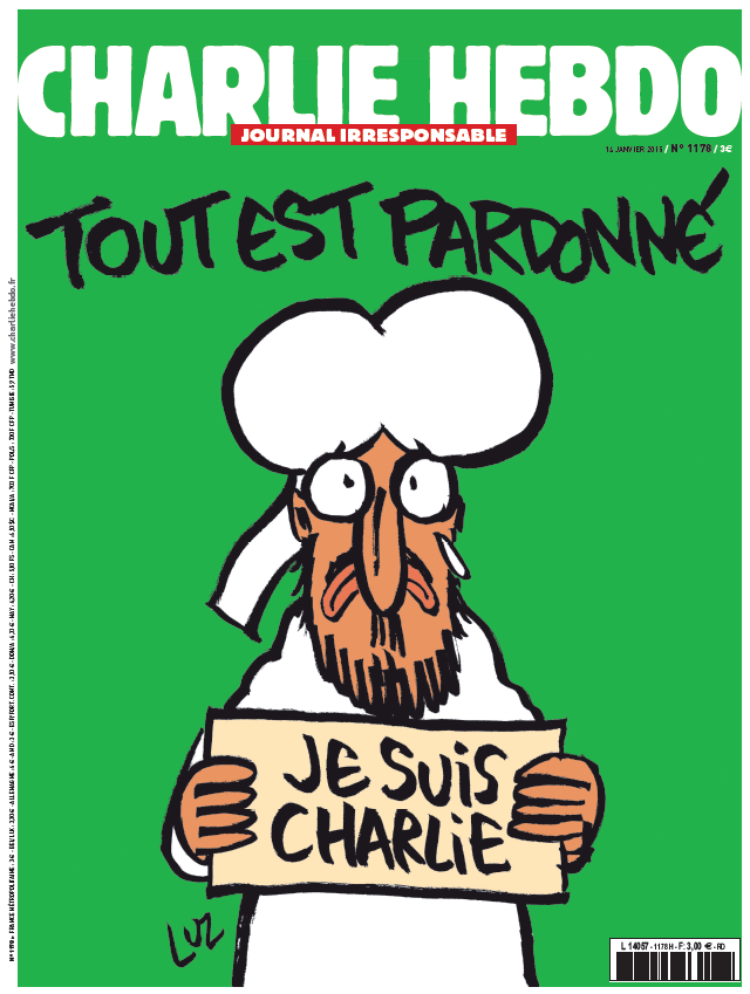 . . . won't be showing you this image, the cover of the first post-massacre edition of Charlie Hebdo.  Keep in mind that The New York Times also failed to expose the WMD fantasy that the U. S. used to justify the war in Iraq, or the Wall Street corruption that led to the crash of the world economy in 2008.
Isn't it time for The New York Times to just go away?  The moral and professional collapse of the Times is more disturbing to me than Islamist assaults on the free press.
As R. Crumb recently put it, "You don't have journalists over there [in America] anymore, what they have is public relations people. That's what they have over in America now. Two-hundred and fifty thousand people in public relations. And a dwindling number of actual reporters and journalists."
That's the great irony of the Islamist assault on the free press in the West — it's attacking a hollow puppet of the plutocracy.