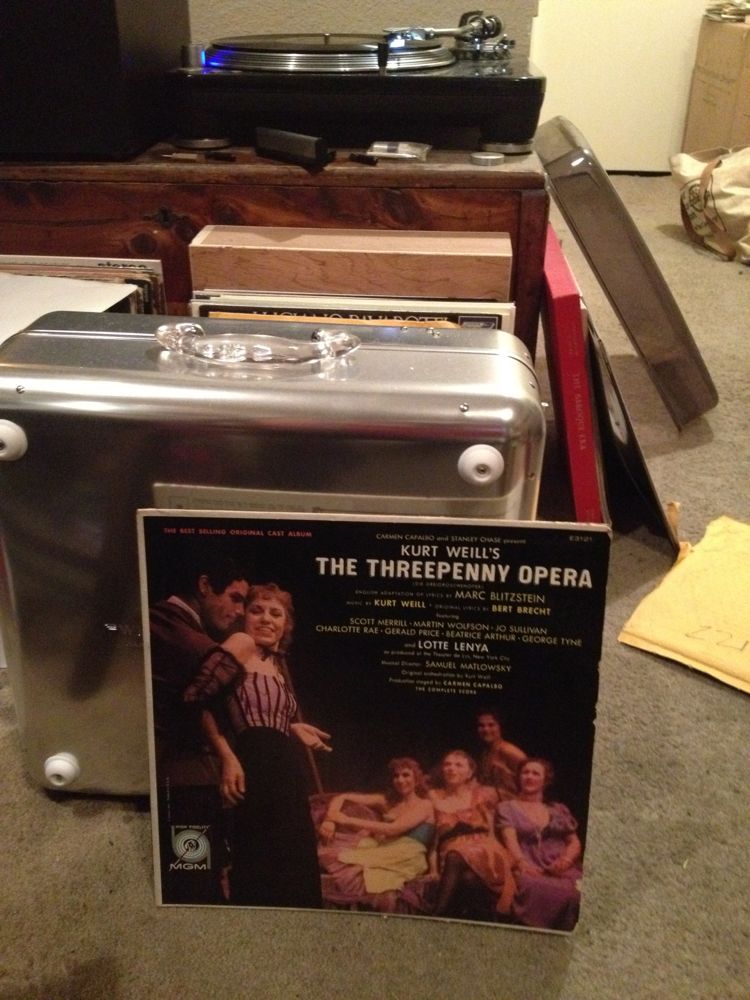 . . . courtesy of my friend Laura Leivick.
The soundtrack album from the 1950 Broadway production, issued in 1954. Bob Dylan said that listening to Lotte Lenya's performance of "Pirate Jenny" changed his idea of what a song could be.  You can see why — it's startling and chilling and brilliant.
Click on the image to enlarge.