For many years — 45 to be exact — Floyd Gottfredson drew the Disney Mickey Mouse comic strips for newspapers, often then collected in books.  They generally, except at the end of the strip's run, involved extended adventure tales.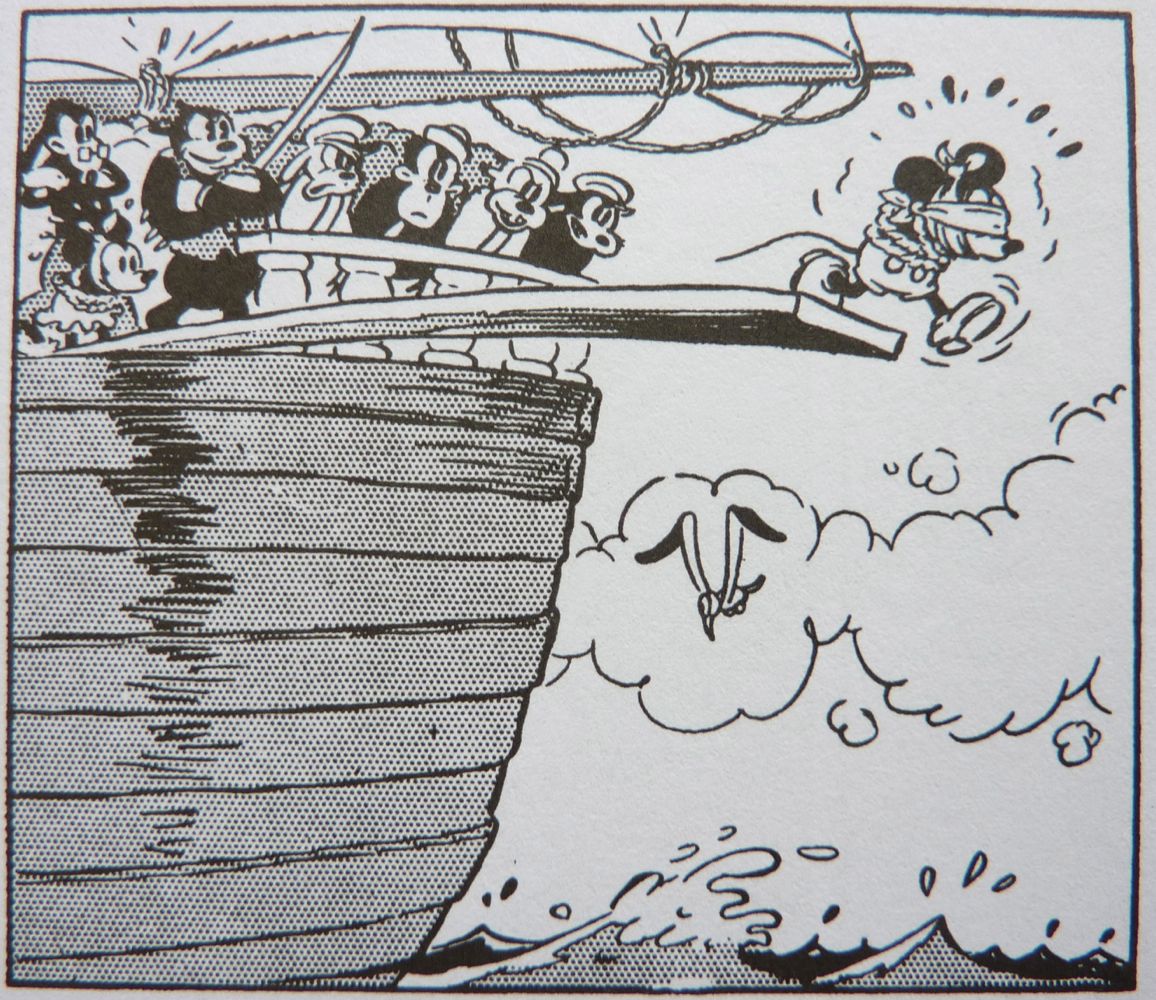 Gottfedson didn't have the genius of Carl Barks, who drew the Donald Duck comic books for Disney, and he had a series of collaborators on the strips over the years, various inkers and dialogue writers who came and went, but his was the presiding vision.  He was a fine artist and visual storyteller, and the Mickey strips are very entertaining.
Fantagraphics Books is in the process of reprinting the complete run of them.  Sadly, the strips in the Fantagraphics books are printed too small.  Gottfredson often drew very busy panels and crammed a lot of text into description boxes and dialogue balloons.  Some of the panels in the Fantagraphics volumes can't be deciphered without a magnifying glass.
Click on the images to enlarge.