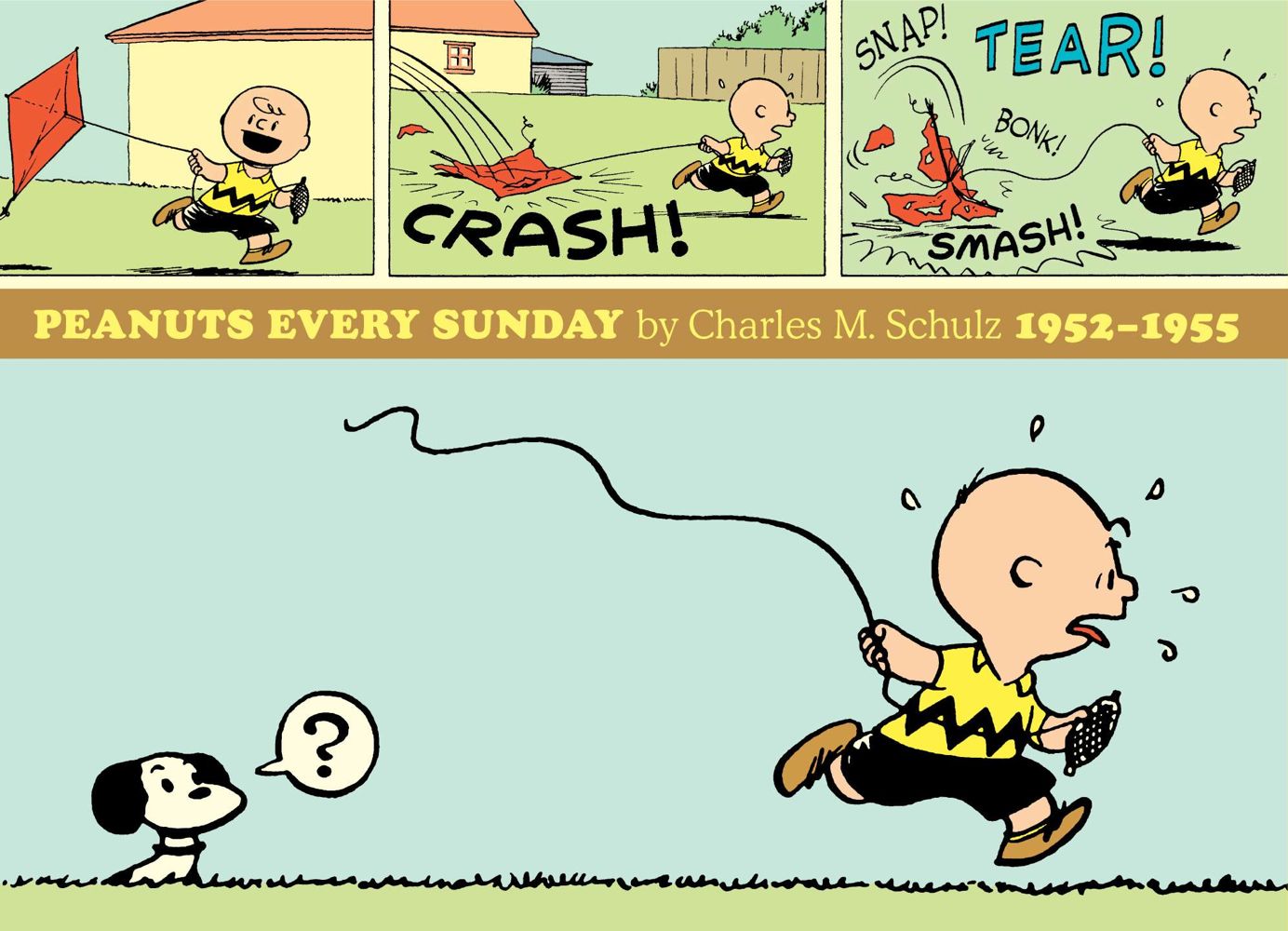 If you're a fan of Peanuts but don't feel the need to own every single Peanuts strip ever published — which Fantgraphics Books is in the process of reprinting in multiple volumes — Fantagraphics offers an attractive alternative.  They're also issuing collections of all the Sunday strips in color, in large-format editions.  (Their Complete Peanuts volumes reproduce the Sunday strips in a smaller format and in black-and-white.)
They're delightful books and probably offer more than enough Peanuts for most people.
Click on the image to enlarge.