I've just finished reading David Irving's 600-page biography of Joseph Goebbels.  It's riveting and sickening in equal measures.  Personally, Goebbels was a peculiar little fellow.  As a man, he was a loser — a mediocre dabbler in literature, an unattractive and insecure suitor of women — and he knew it . . . but he also had a kind of genius, and he knew that, too.  The genius allowed him to enact a colossal revenge on the world for his shortcomings — it also led him to spend his last days in Hitler's Berlin bunker like a rat in a hole and die grotesquely with his wife just outside the bunker after they had murdered their children.
Irving's book doesn't mitigate Goebbels's vileness in any way — you get a sense that he may even have exaggerated it in places for the purpose of making Hitler look good by comparison.  (Irving has a scurrilous tendency to want to show that Hitler wasn't as bad as history has painted him.)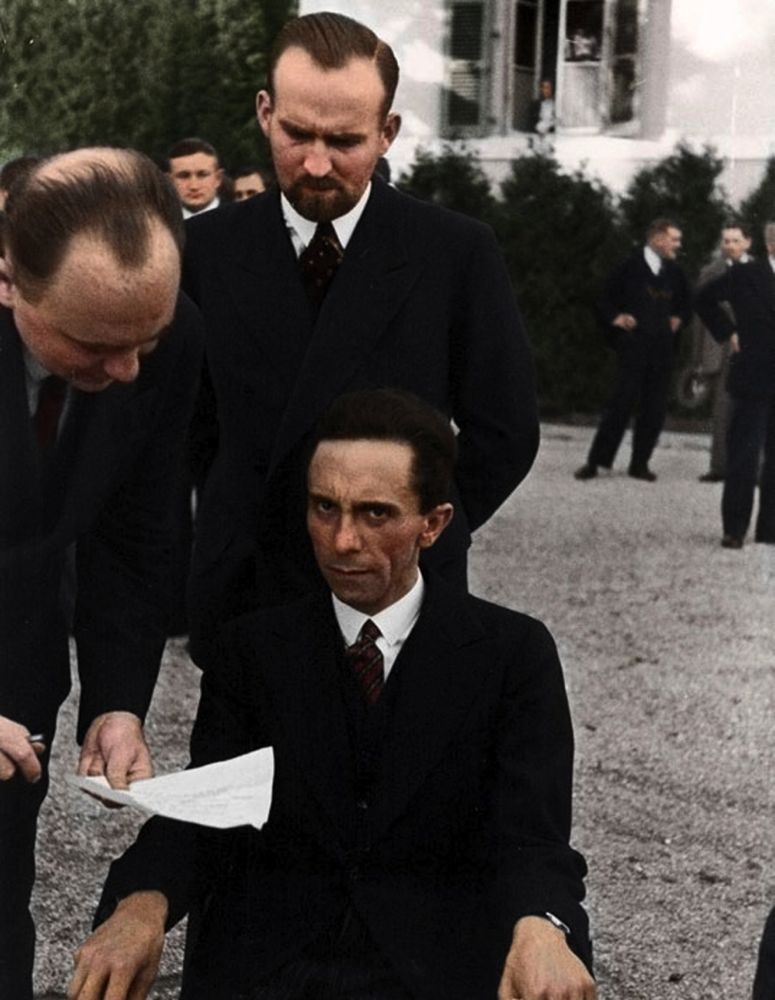 A corrective to Irving's bias is his prodigious research into the WWII archives and his disposition to show off the results in epic detail.  It's the accumulation of facts, minor and major, that makes the book so fascinating — you get a real sense of what the Nazi movement was like as seen from inside it.  It's almost suffocating to spend so much time with that aggregation of scoundrels and psychopaths, but it's undeniably illuminating.
The foundation for any Goebbels biography are the man's diaries, which are extensive and detailed.  (Irving was the first outside researcher to have access to numerous volumes of them once thought lost which were discovered in Soviet archives.)  Keeping diaries is not always a sign of self-knowledge or self-awareness — Irving is shrewd enough to realize that Goebbels's diaries are full of exaggerations, lacunae and misconstructions designed to indulge his ego and self-pity, and also to realize that this private dishonesty is in itself one key to Goebbels's twisted psyche.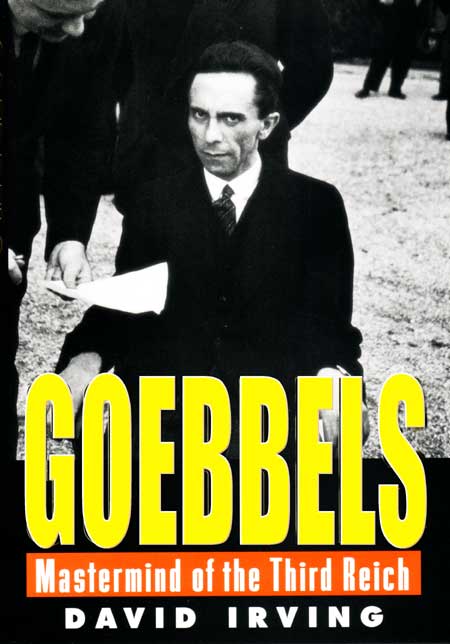 I can't really recommend the book to anyone who doesn't have a consuming interest in WWII — it's far too unpleasant for recreational reading — but for those who do, it's essential.