Bob Dylan's Christmas In the Heart, track by track . . .
Now we come to another of the classic carols on the album, which, as I've written before, "have a different kind of joy than the upbeat pop numbers —
almost triumphal.  Dylan sings the first verse of 'Adeste Fideles' in
Latin, punching out the words like a preacher on fire with the
unimpeachable authority of the good news he's delivering.  Now that
Pavarotti has moved on, is there anybody left but Bob who can sing
Latin like he means it?"
Pavarotti, by the way, does a stunning version of this song on his great Christmas album O Holy Night.  There, Pavarotti summons the world to worship, in tones meant to ring out from one end of the globe to the other.  Dylan, by contrast, seems to be addressing a small band of stragglers at the back of beyond.  He sings the name of Christ as though you might not have heard it before, stretching it out into two syllables (verging on three.)  He doesn't sing "O come let us adore him" as it's ever been sung before — the "O" is more of a cross between "Aww" and "Ahh", as though his own heart were being pierced by the exhortation.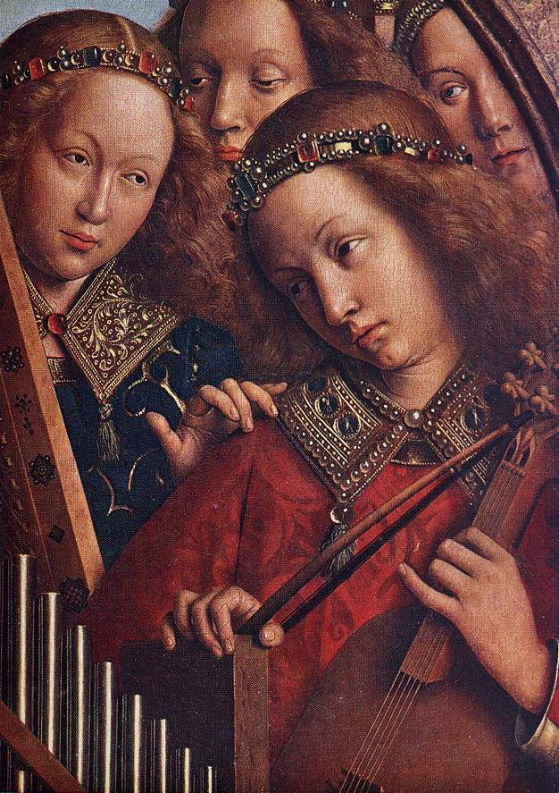 The stragglers are not alone, however — Dylan's back-up girl group chimes in sweetly at the end, addressing "all ye citizens of Heaven above" . . . the seraphim and cherubim who are accompanying the rag-tag pilgrims on their impromptu journey to a little stable somewhere.
Dylan's version of "Adeste Fideles" is the greatest version of this song that ever has been, and probably ever will be, done.
Back to the Christmas In the Heart track list page.