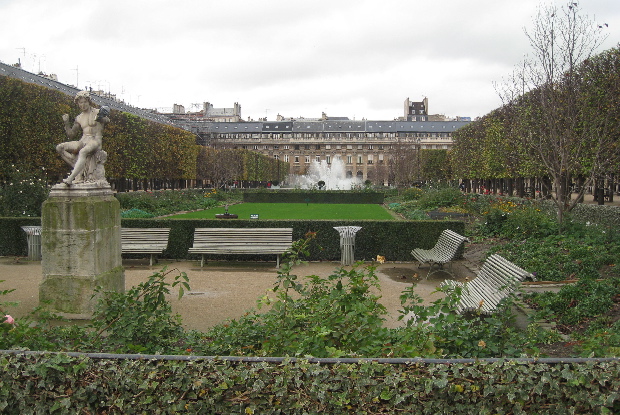 The venerable Grand Véfour restaurant in Paris is located in a colonnade at the edge of the Palais Royal garden, above. The entrance, below, opens onto a magical space for dining, but below this space is the heart of the Grand Véfour — penetrated by Coralie Chappat on a recent visit. Here is the first part of her report on her adventures underground: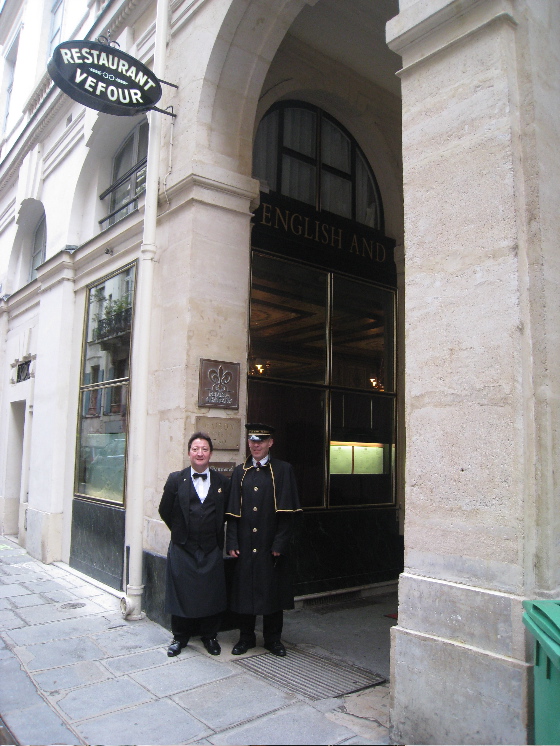 Si les kamis sont les divinités ou esprits qui s'attachent au Japon,
aux objets autant qu'aux lieux sacrés, et que les elfes habitent les
lieux souterrains ; ces touchantes créatures devraient bien être
perceptibles d'une quelconque façon? Aussi je pensais qu'en visitant
l'antre du Grand Véfour, la magie se livrerait à moi et que je
comprendrais dès lors comment ces petits miracles qui conquièrent tous
nos sens, surgissent comme par enchantement, ne pouvant relever que de
la seule dextérité humaine. Après m'être ennoblie des mets les plus
fascinants, j'obtiens par faveur la visite des lieux sacrés.


Je déguste un caramel mou et une dernière mignardise, lorsque le maître
d'hôtel me conduit par le petit escalier rond qui s'enfonce sous
terre. Plus je descends, plus je pénètre l'épaisseur du secret.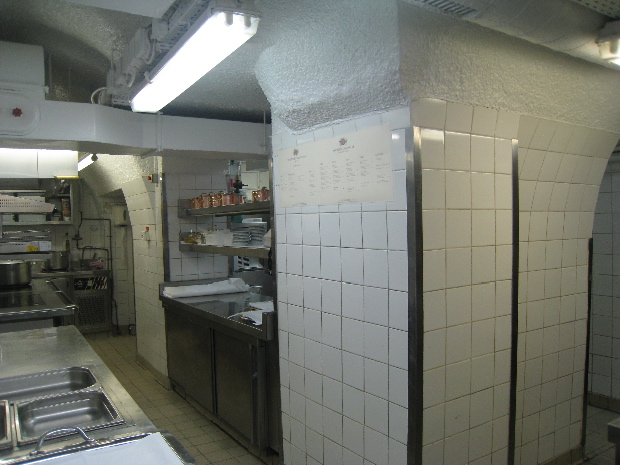 Next . . . the mysteries of the kitchen revealed!