The meal at the Grand Véfour, Paris, with Coralie Chappat continues:
Sous l'effet de l'enchantement, je détache délicatement la chair et soudainement je suis la texture de la sauce qui l'habille de sa matière.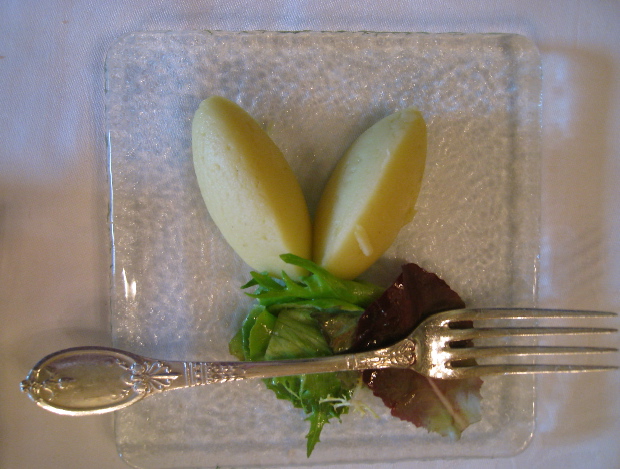 Lorsque mon regard se déplace, les créations se transforment.  J'en admire la suavité des formes.
Je suis la sobriété d'une ligne, la note naturelle, la neutralité qui n'épuise pas le rêve.

Je suis une combinaison d'arômes qui se libèrent, l'éminence d'une matière qui se déplie sans retenue, les parfums d'épices qui dialoguent avec les fragrances enivrantes, les flaveurs aux prises de leur intensité.