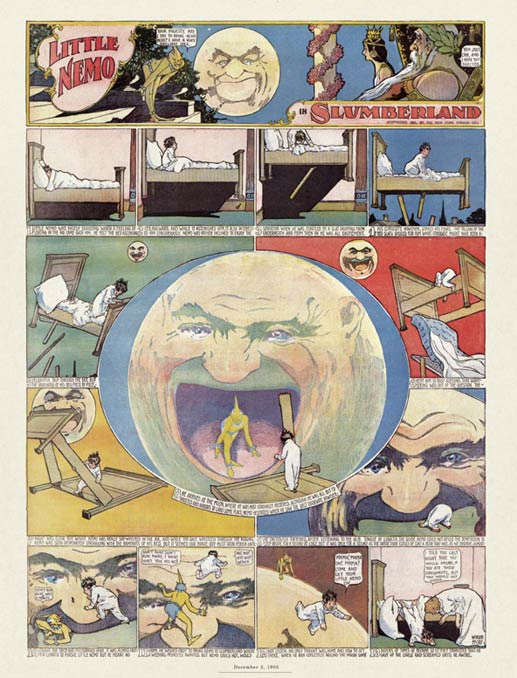 The
influence that went on, back and forth, between the cinema and other
visual arts has often been noticed but rarely studied in detail.
Writers on cinema have produced tome after tome about the influence of the
stage and literature on movies, but the visual side of things has
rarely been subjected to rigorous investigation.
Partly this is because the two principal visual influences on movies,
comic strips and Victorian academic painting, have had little prestige
in the scholarly culture, and partly it's because these two forms have
been hard to study themselves. First-rate reproductions of even
the most important comic strips have been difficult to come by, and
Victorian academic painting tends to languish in storage in museums, to
make room in the galleries for the junk creations of "modern art".
With respect to comic strips, things are changing. Splendid reproductions of seminal strips like Popeye, Gasoline Alley and Terry and the Pirates
are becoming available in ongoing series, and Winsor McCay is getting
spectacular treatment in large over-sized volumes which do full justice
to his amazing visions. (See here and here.)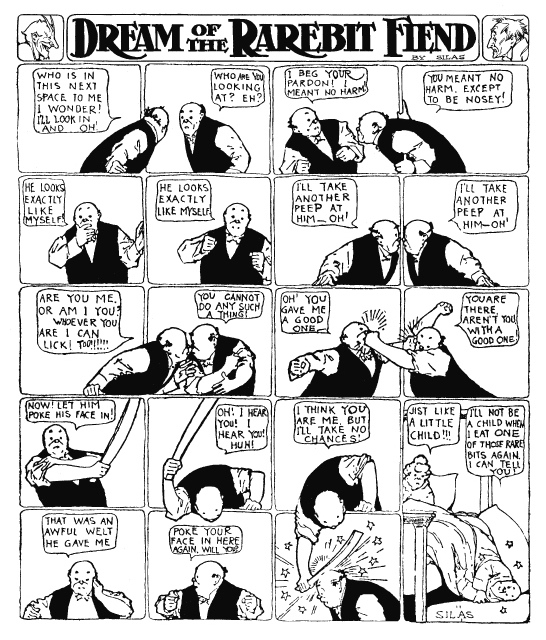 New revelations about the connection between comic strips and movies should
follow. Here's a brief slideshow (via Boing Boing) created by a critic at the Boston Globe
which surveys some of the most obvious ways Winsor McCay's work has
influenced the iconography of movies. It's based on observations in a new collection of McCay's strip Dream Of the Rarebit Fiend. More complex issues of
narrative technique and composition will surely come to the fore in the
future. [McCay created some of the earliest animated cartoons, so
his influence on film animation has long been appreciated, but his
influence on movies in general was far more comprehensive, as the
slideshow suggests.]
If you want to contemplate the connection between cinema and Victorian
academic painting you will just have to settle at present for my
passing observations in the essays collected here.