The
four coolest books published in the last few years all reprint work by
masters of the American comic strip.  These books are so cool,
so unspeakably cool, that when I look at them I can't quite believe
they're real.  But they are.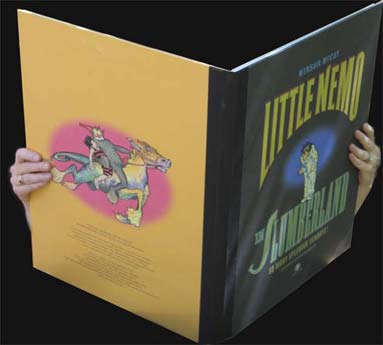 The first of them, Splendid Sundays 1905-1910, is a huge volume that reprints in full size many of the Sunday color episodes of Winsor McCay's classic strip Little Nemo.
McCay was the most cinematic of all comic strip artists — he created
fantasy worlds that are visually plausible but wildly whimsical,
exploding with dazzling transformations and dynamic movement through
deep spaces.
One should also say that McCay was not by any means the wittiest of all
comic strip artists, nor the best storyteller among them, but the
visual imagination of his strips transcends those limitations.
The strips reveal their brilliance more fully the better and
bigger his work is reproduced.  That's the importance of Splendid Sundays, which
for the first time in nearly a hundred years lets us see the strips in something resembling the
medium for which they were created — a full-sized newspaper page.

With even small reproductions of the Nemo
strips we can sometimes feel as though we're falling into the spaces of
Nemo's nighttime dreamworld.  With Splendid Sundays we tumble headlong into
that world — and it's a truly magical place to be.  Sunday Press
Books has done a signal service to our culture in creating this huge
and hugely wondrous book.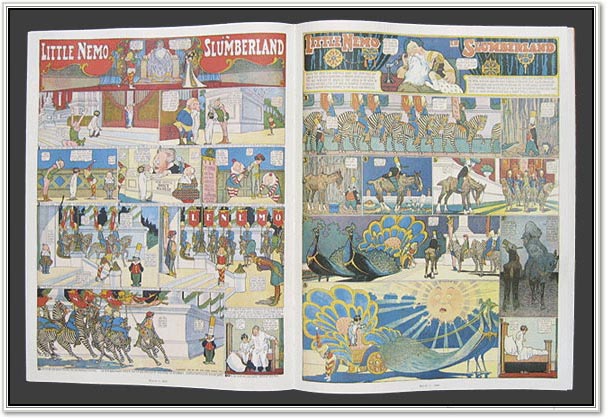 You can buy it here.