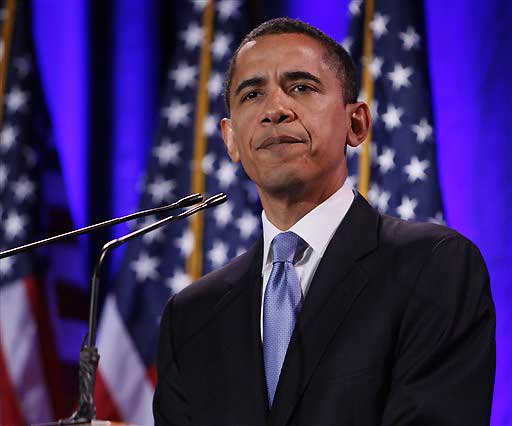 It has sometimes been suggested that Barack Obama "transcends race"
— or that he's selling the delusional notion that America has
transcended race. I
think the truth of it is quite otherwise — that one of the deepest
unspoken appeals of Barack Obama, to all Americans, has been the
sneaking suspicion that one day he was going to speak
about race directly, open up the honest conversation about race which
this country has been too confused and too frightened to have. It
makes him slightly dangerous but also utterly intriguing.
I always assumed that he would say what he had to say on the subject
after he was elected President, and perhaps he made the same
assumption, but the Reverend Wright controversy made it necessary to
say it sooner rather than later. So on 18 March, within hailing
distance of Independence Hall in Philadelphia, he gave the most
important
speech on race delivered in this country since Martin Luther King's
address from the steps of the Lincoln Memorial to the crowds gathered
for the March On Washington.
At this point I don't think it matters how people respond to Obama's speech
as a bit of political strategy, how it may hurt or hinder his campaign
for the Presidency. It's a speech that will echo down the
years. Curiously, for a man who is both praised and condemned for
emotional rhetoric, the speech was most notable for its sober and sobering
analysis of the state of half-conscious or unconscious racial division
in the country. There were no sweeping appeals to idealism, no
sense that the division could be repaired by lofty slogans, by "dreams".
He told us where we are — where, on some level, we all know we
are. He gave us permission to speak about the issue from where we
are. He brought the talk around the kitchen table into the public
square. Nothing but good can come of it.
We may draw back from him, as a candidate, decide once again that we're
not ready to have this conversation. But we won't be able to stop
it now. William Blake said, "Truth can never be told so as to be understood, and not be believ'd." That's why prophets get
stoned to death — for starting uncomfortable conversations that can't be
stopped. That's also why we need prophets and cherish them, if only in retrospect.