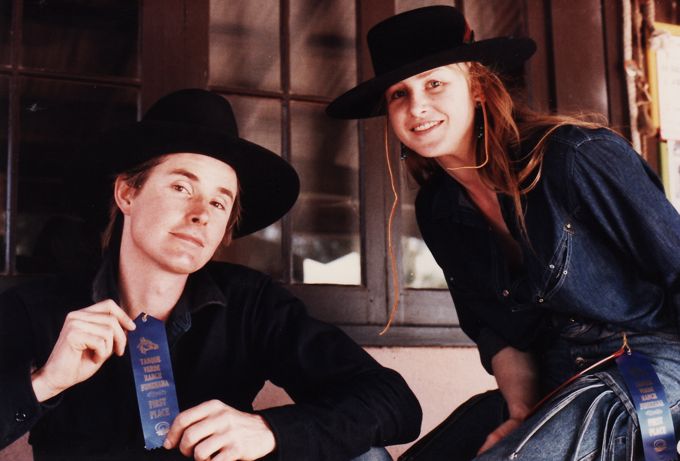 My friends Kevin and Darci after taking blue ribbons in separate events
at the Funkhana, an amateur rodeo competition at Tanque Verde Ranch in
Arizona.  Kevin was an experienced horsebacker, Darci not so much, but
she willed herself into first place in a state of excitement which the
horse picked up on, somehow understanding that he and Darci could not lose. Watching the performance, Kevin said, "Look, Lloyd — two beautiful creatures being hysterical together." An image from golden days long past.