A remarkable night on the town yesterday with my old friend Mitch Levine and his old friend Lisa Giobbi, the dancer and choreographer, seen above. She was here presenting a workshop performance of excerpts from her amazing new show Fight Or Flight, which combines conventional dance with state-of-the-art aerial work into something that has to be seen to be believed. Mitch was here directing a documentary film about the piece.

I was honored to get to join the creative team, including the dancer-fliers and the flying apparatus artists, for a dinner after the first performance at the great Italian restaurant Bacio at the Tropicana. Below, dancer and flier Julia Wilkins: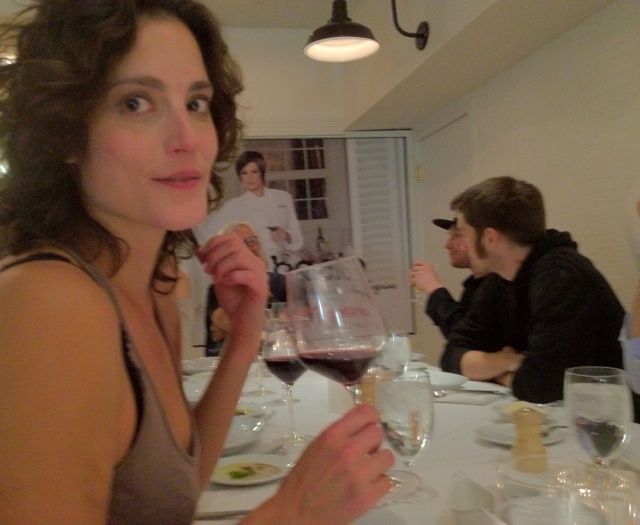 I can't help it if I'm lucky.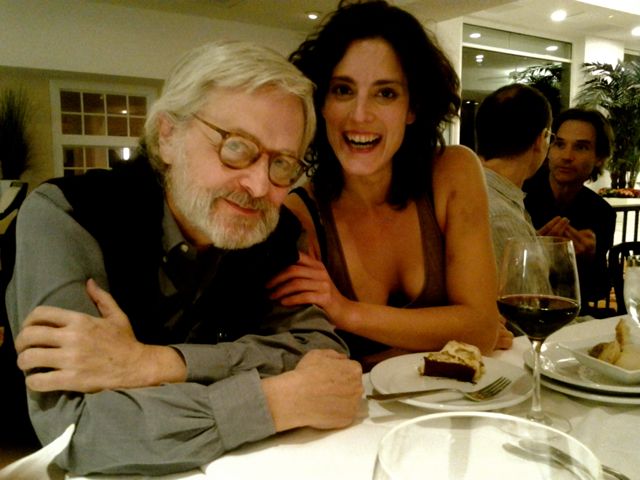 I will be writing at greater length about Giobbi's breathtaking and deeply erotic vision, which is really like nothing I've ever seen before. All I'll say for the moment is that its lyrical and romantic passages look the way sex feels.