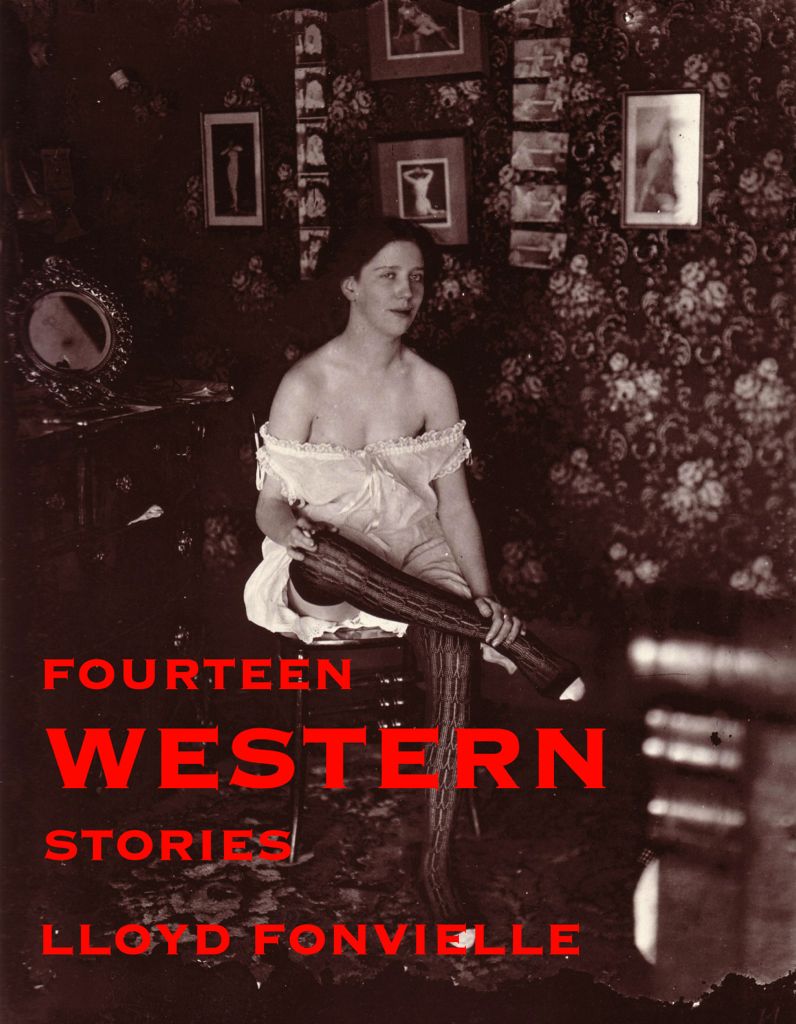 Click on the image to enlarge.
I've just published a collection of fourteen Western stories on Amazon for the Kindle — you can buy it here for $2.99. If you don't own a Kindle you can still read it on almost any computer or portable device by downloading one of the free Kindle Reading apps here.
The tales are by turns boisterous, bawdy, shocking, sentimental.  They're not for kids—there's a fair amount of adult content here—but a treat for anyone else who likes old-fashioned stories with new twists and turns, written by someone who loves the West, past and present.
Queen Of the Prairie — a teenage trail driver from Texas makes his first visit to a Kansas cow town, with bittersweet results . . .
Mexico — in 1865 a dashing young man and a breathtakingly beautiful young woman meet on the Hurricane deck of a Mississippi steamboat and embark on a most unlikely adventure . . .
Green River — WWII and some personal heartache come to the Green River Valley of Wyoming . . .
Tascosa — an old outlaw and a young soiled dove find a kind of redemption in the meanest town in Texas . . .
Sans Peur et Sans Reproche — an army post in Arizona is stirred up like a hornet's nest when the colonel's sister-in-law, a famous beauty from New Orleans, comes for a visit . . .
Tracker — two luckless drifters, a shell-shocked veteran of the Civil War and a sure-shot orphan girl, team up for mutual reward and unimaginable danger . . .
Wichita — a sharp-eyed whore recounts the tale of Mysterious Dave, a lethal lunatic who drifts into Wichita in the Fall, when things are supposed to be quiet . . .
The Pistol — the gift of a Navy Colt holds the key to the death of the colonel's lady . . .
Deadwood — a famous U. S. Marshal from Wyoming arrives in town to serve a warrant on an out-of-control 17 year-old kid . . .
Spanish Is the Loving Tongue — a tale of love lost and love redeemed on the Tex-Mex border . . .
Irish — an Irish lieutenant on a cavalry post in Kansas runs up against the unspoken rules of frontier army life . . .
Blizzard — a drummer, selling books on the fringes of civilization, stumbles upon a cabin in a fierce snowstorm, occupied by a lone woman with insatiable appetites . . .
Jane — a 14 year-old girl offers to lead a detail of troopers to the hide-out of a terrifying Apache war chief, but only if she's given full command of the expedition . . .
The Girl From the Red River Shore — a young cowboy on the run and a young woman terribly wronged, bent on a mission of revenge, find that they need each other for something more than vengeance . . .
If you like Westerns, or are just a fan of rattling good yarns, check it out.