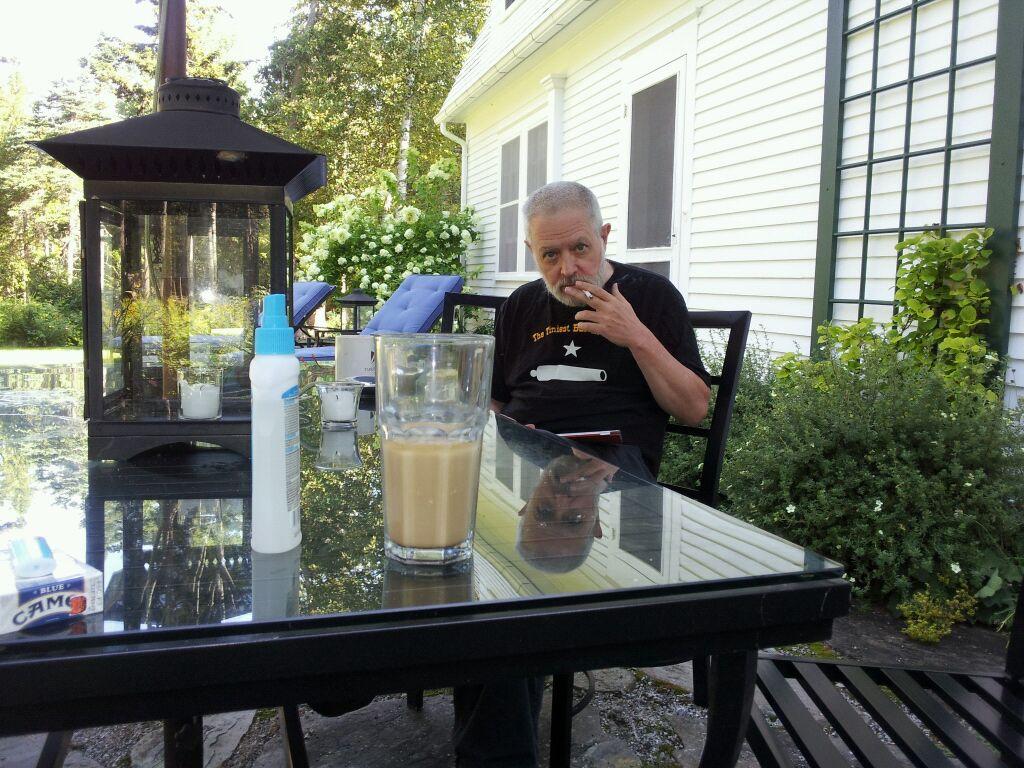 My sisters Libba and Anna rented a large house on Islesboro to accommodate some of the family members attending the wedding, but due to last-minute attendees (like myself) the place got seriously overcrowded, even with the blow-up mattresses some of us brought along. This only added to the hysterical fun of the occasion.
The table above became a hang-out for the smokers in residence.
Interlopers used it as a place to show off hats that were worn at the wedding, like this fetching number worn by my sister Lee and modeled by her son Harry.  Without hats like this, weddings are not really weddings, in the classic sense.
Click on the images to enlarge.