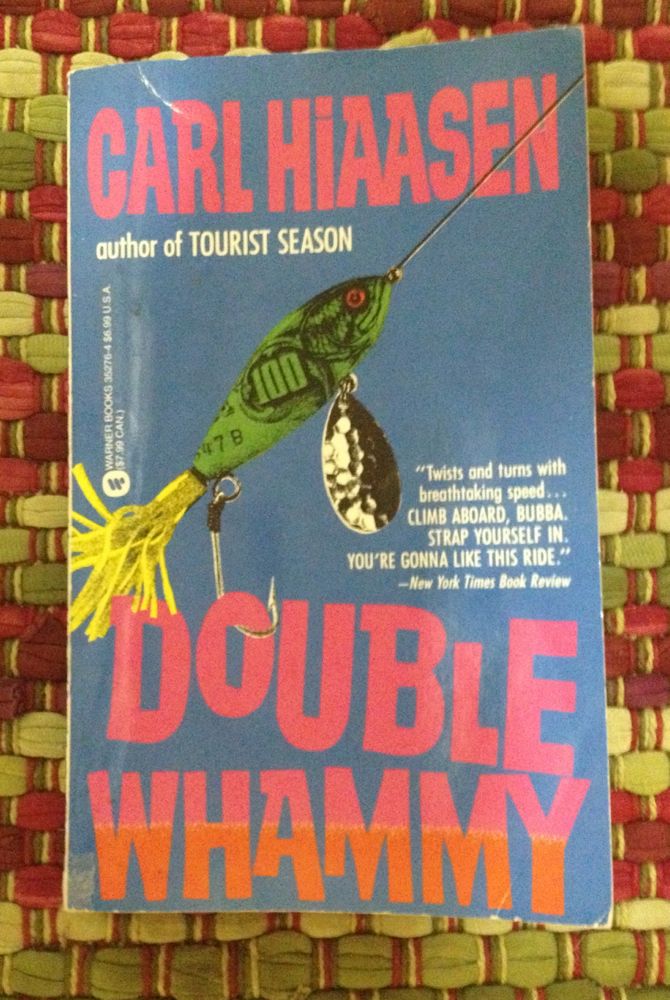 Carl Hiassen may not be the best writer of crime thrillers but he's certainly the funniest.  In a typical Raymond Chandler novel you're liable to find two or three memorable wisecracks or bons mots per chapter.  In a Hiassen novel you're liable to find two or three per page.
You pay a price for the hilarity, though.  Many of Hiassen's characters feel like caricatures invented as pretexts for the yuks.  Still, his books move swiftly and offer intriguing glimpses of darkest Florida — not quite as convincing as Elmore Leonard's glimpses of the same territory, but fun.
If you like crime thrillers, check out Hiassen's work — I just finished Double Whammy, which rips the lid off the scandalous world of competitive bass fishing.  It's a hoot.