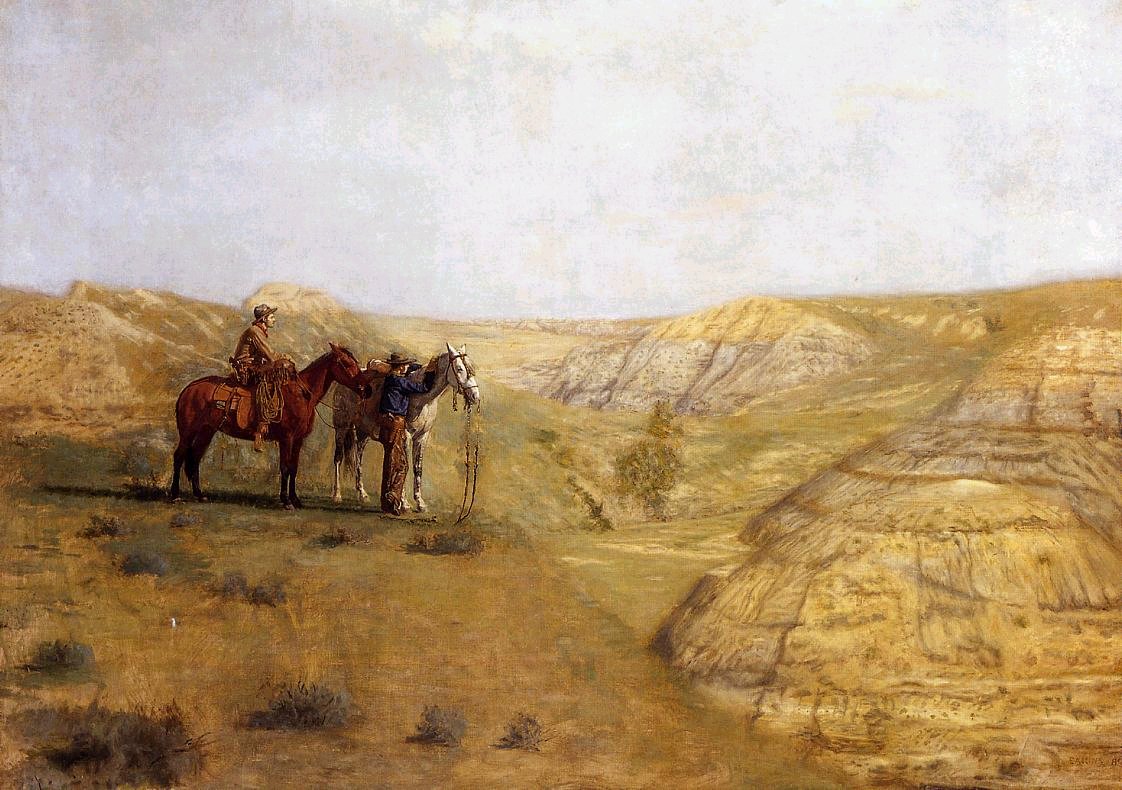 Cowboys in the Badlands, 1887.
Eakins based this painting on studies he made during a ten week trip to the Dakota Badlands in 1886, following his dismissal as an instructor at the Philadelphia Academy Of Art.  He was dismissed for presenting totally nude male models to female students at the academy, and went West to recover his spirits.
Click on the image to enlarge.