When George Martin first encountered John, Paul, George and Ringo, he liked them personally, and he thought their music had commercial potential, but he couldn't place their act in any convenient industry category.
Successful pop groups normally had a front man with generically named backing musicians — Buddy Holly and the Crickets, Cliff Richard and the Shadows.  Internally, Lennon was the leader of The Beatles, to the extent that they had a leader, but he wasn't their front man — he and Paul were co-leaders as writers of original material and at the time they shared lead vocal duties and harmony work fairly equally with Harrison.  As an ensemble, with Ringo as the genial fourth wheel, they presented themselves as co-equals, as a genuine "group".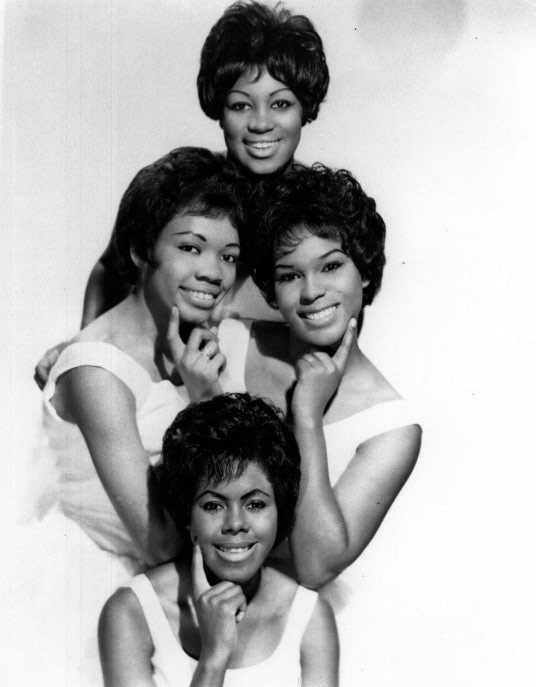 But Martin had a conceptual and somewhat visionary breakthrough.  Maybe, he thought, these guys could be the male equivalents of The Shirelles — an up-and-coming girl group that was essentially a group, not a lead singer with back-up support.  That idea, eccentric as it was at the time, gave him a model he could get his head around.
It proved serviceable.  John and Paul moved to the fore as vocalists as their original songs came to dominate the group's repertoire, but as personalities the band remained a team of equals.  Martin contributed a lot to The Beatles, musically speaking, but his vision of a white male pop group that was primarily a group was not the least of his contributions to their success.
If he could sell that idea to himself, he reasoned, maybe he could sell it to the industry — and the world.  In the end it became a model for all the pop and rock groups without nominal front men that followed in the wake of The Beatles — from The Byrds to The Band.