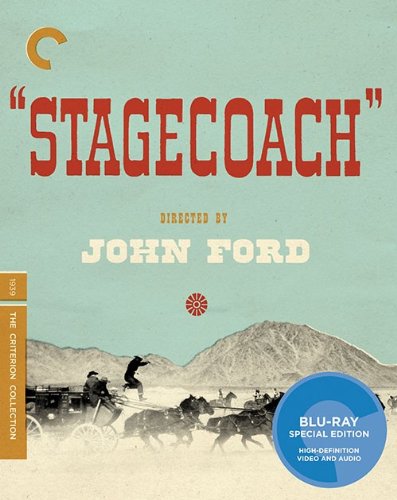 John Ford started out making two-reel Westerns for Universal in the silent era and directed a number of silent feature Westerns but Stagecoach was his first sound Western, over a decade into the talkie era.
He must have been working on sheer instinct, because adult-oriented A-Westerns like Stagecoach were long out of favor. The film, well received critically and a commercial success, brought the A-Western back, and incidentally made a star of John Wayne, as Ford predicted it would at the time.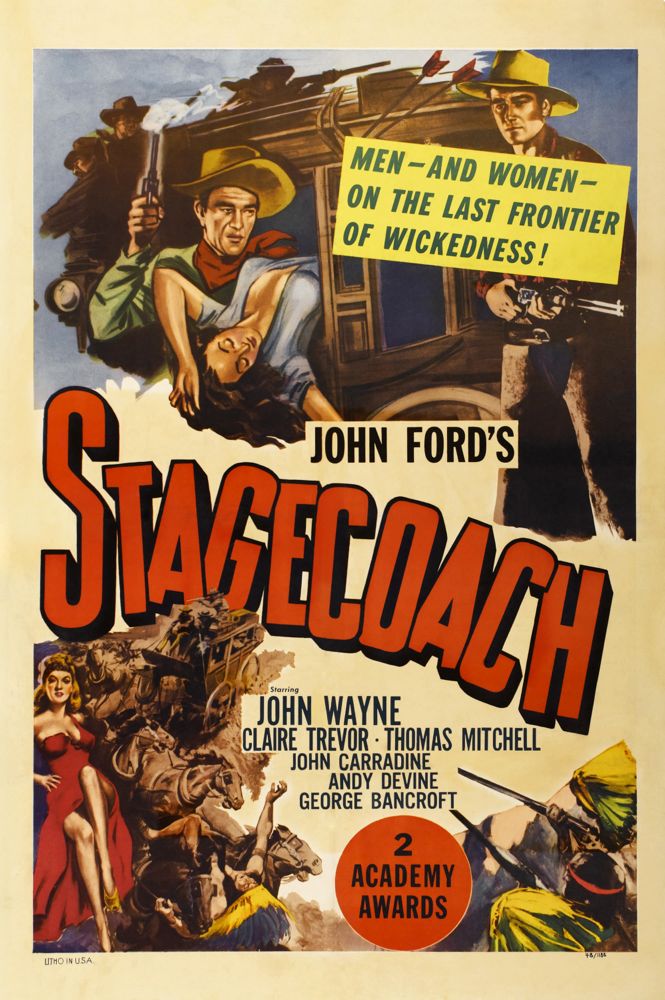 The picture has to rank among the most important of all Westerns simply for reviving the genre as mainstream Hollywood fare, which it remained well into the 1960s.
It was based on a short story by Ernest Haycox, though Ford said his sense of it was shaped by the short story "Boule de Suif" by Guy de Maupassant.  Others have suggested the short story "The Outcasts Of Poker Flat" by Brete Harte as a more likely model.  It hardly matters, as all these stories share the conceit of a group of strangers thrown together in an unexpected adventure — a timeless premise in fiction.
Ford's variant on it is simply brilliant.  The characters are all sharply drawn and varied, their conflicts and alliances engaging and continually shifting, often in unexpected ways.  Wayne's Ringo Kid becomes the center of the tale, because of his gallantry and determination, and because of Wayne's screen presence, easy and natural but riveting.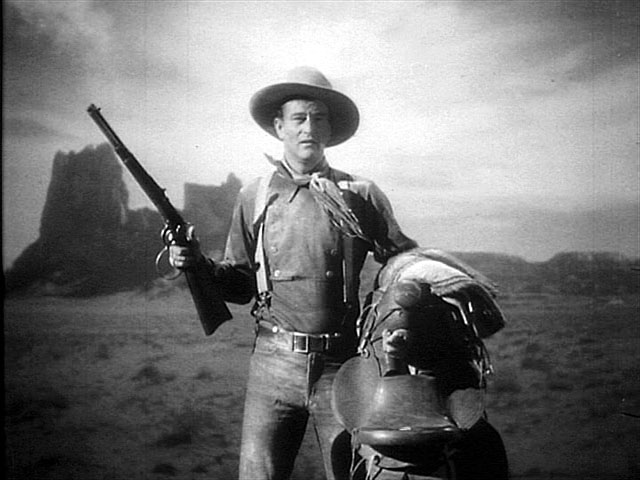 Wayne was hardly star material at the time, being predominantly a veteran of scores of modest B-Westerns, and Ford had to fight to cast him in the picture, but more than holding his own with a cast of fine supporting players he somehow towered over all of them.  He was the one you couldn't take your eyes off of.
Ford brought all his considerable skill as a director and storyteller to the movie — it's impeccably crafted and wonderfully entertaining.  It was the film Orson Welles watched over and over again in order to learn how to direct a movie and it repays countless viewings for ordinary film lovers as well.
It's one of the great movies and the Criterion Blu-ray edition of it belongs in every American home.
Click on the images to enlarge.