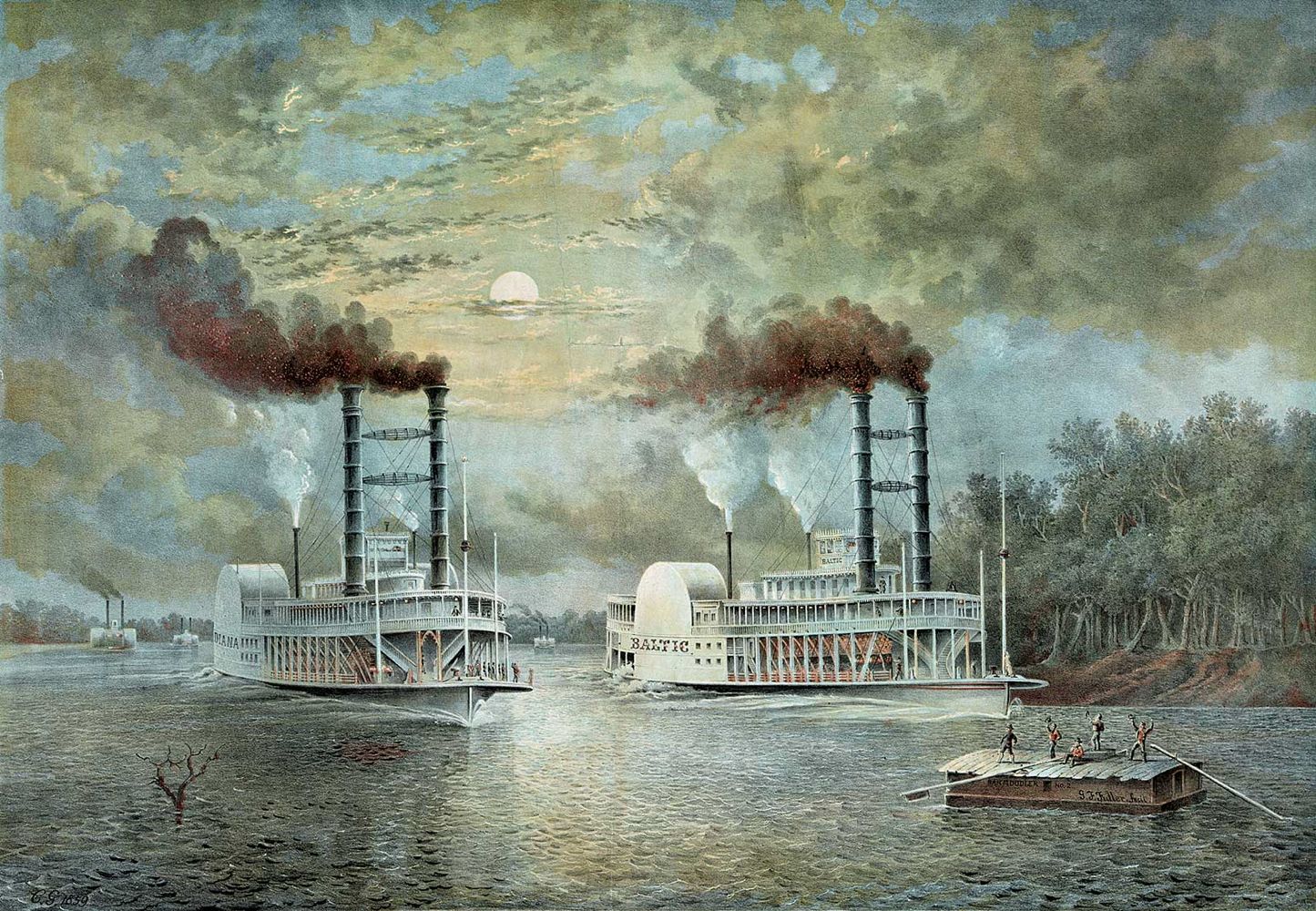 . . . by George F. Fuller, 1859.
Click on the image to enlarge.
Steamboats virtually wiped out upriver traffic by keelboats on the Mississippi by the 1830s, but downriver cargo traffic by flatboats lingered on for many decades.  Keelboats going upstream under sail or oar power were slow and labor-intensive, but farmers upriver could build their own flatboats for their own produce, steer them to markets downriver, break up the boats afterwards to sell as scrap lumber and then walk or take steamboat passage back home.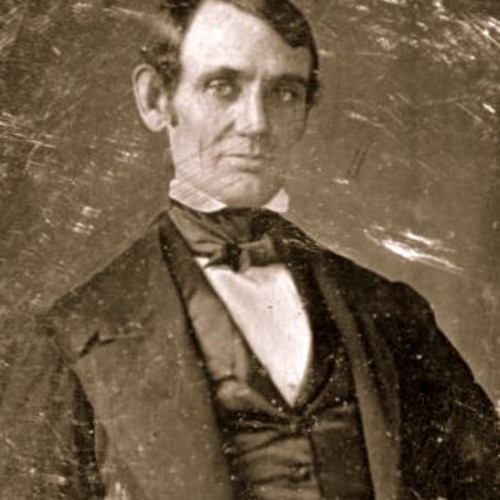 It was almost a rite of passage for young farmers up north, including Abe Lincoln, and reliably profitable — until the railroads in turn made the flatboat obsolete.