I'd brought along a few Christmas presents so Jae and I could have something to open on Christmas morning.  The rest I left at home to be opened upon our return.
Below Jae poses outside our motel rooms with my gift to him — a book of full-size reproductions of Winsor McCay's Liittle Nemo Sunday pages: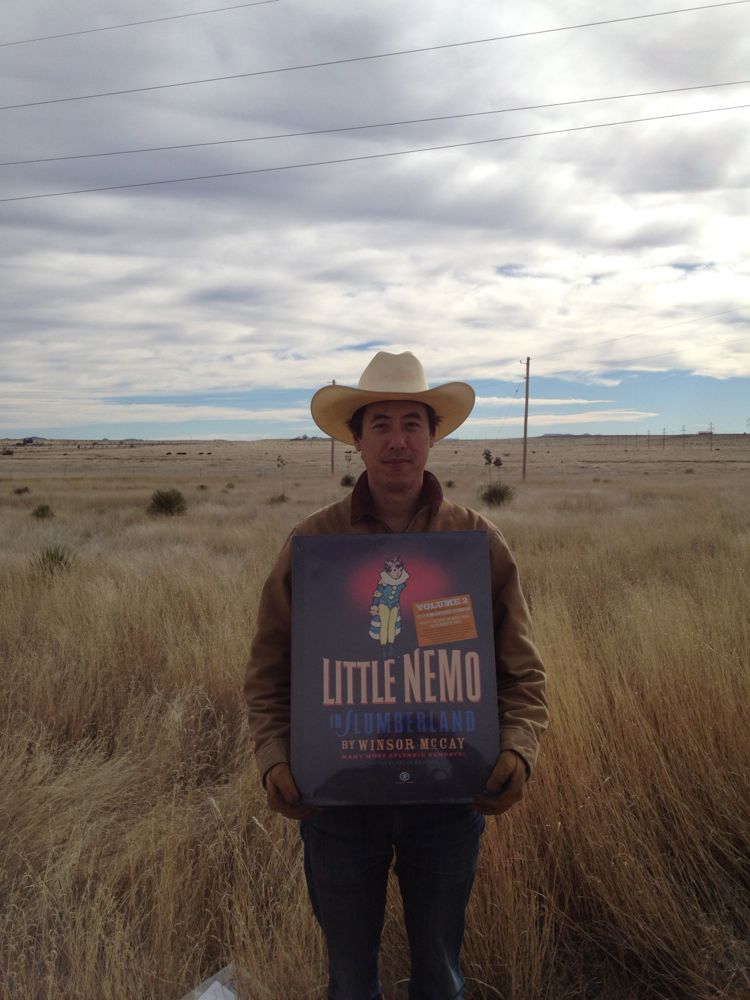 It's a book almost as big as Texas.  Jae gave me something even more impressive — two nearly pristine albums of 78s by Bing Crosby:
I've ordered a special cartridge and stylus from Japan in order to be able to play them on my turntable.
My sister Lee and her family gave me a stunning Taschen book with reproductions of pages from various illuminated manuscripts: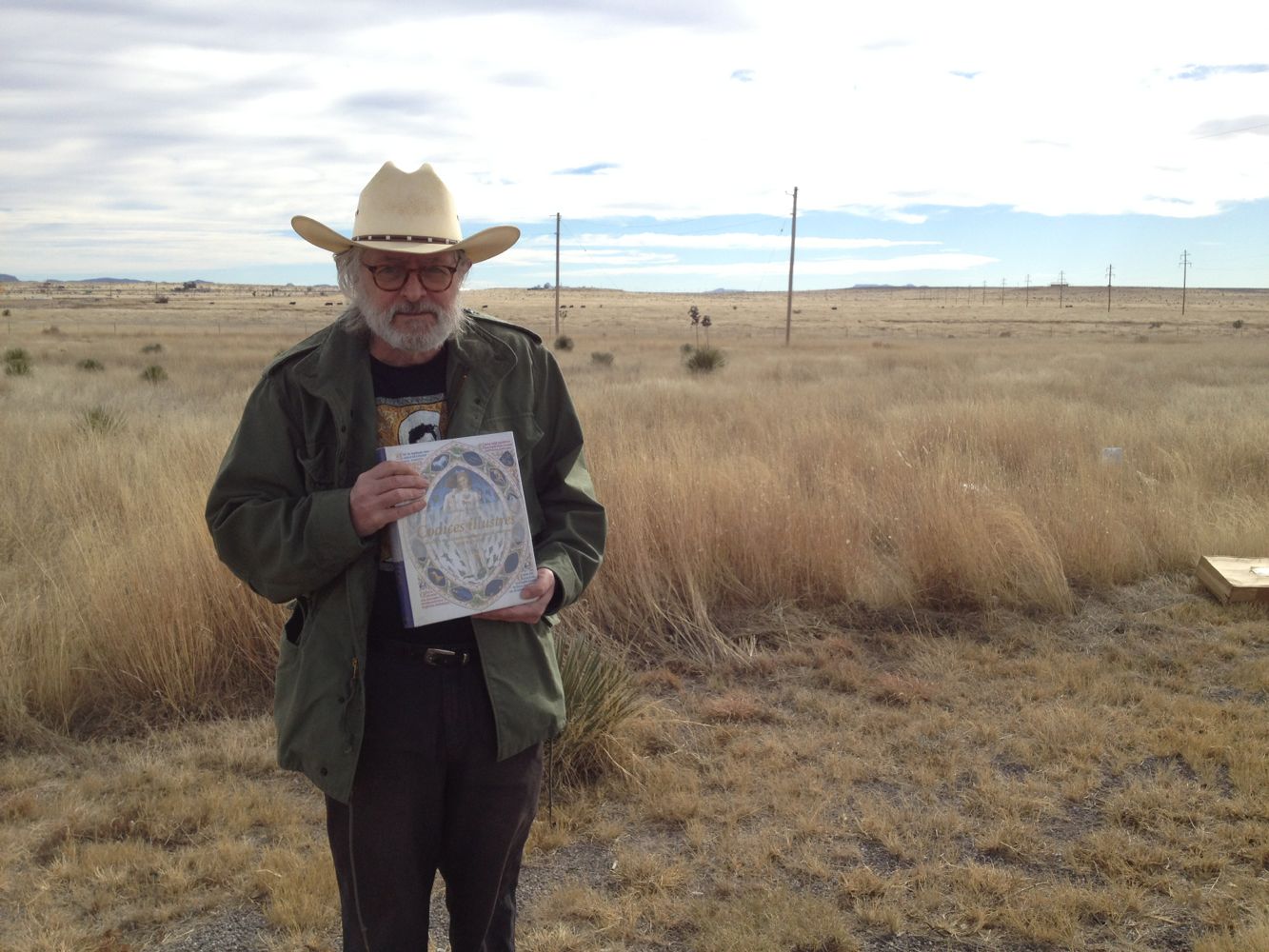 Cotty Chubb gave me a set of Thelonious Monk's complete recordings for Prestige — lots of jazz magic to be discovered therein: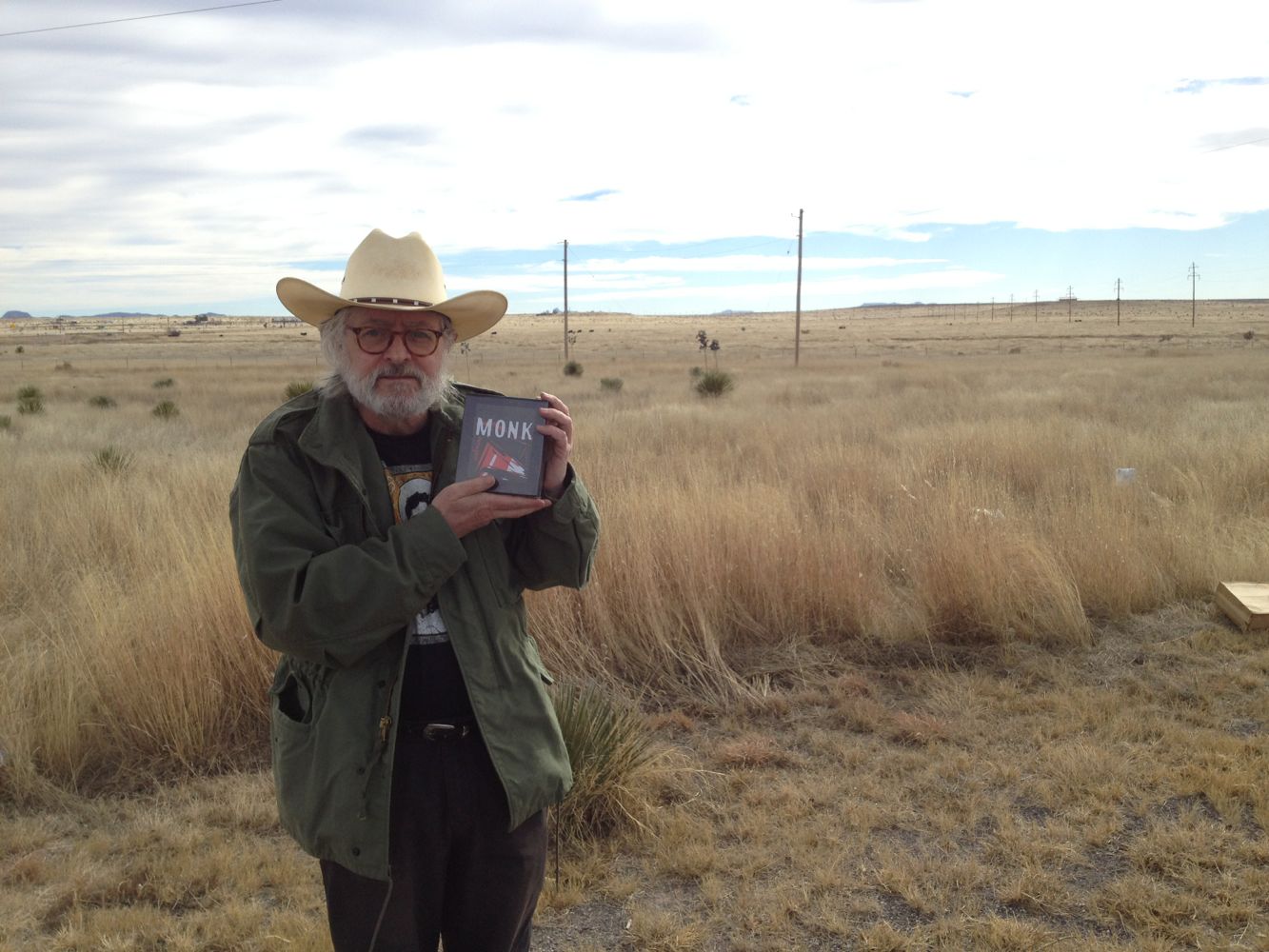 All in all, it was a cheerful and slightly surreal start to Christmas Day.
Click on the images to enlarge.