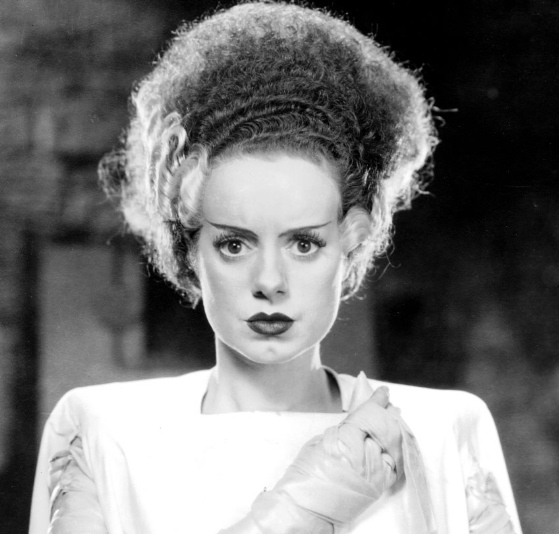 "Some women possess an artificial nobility which is associated with a movement of the eye, a tilt of the head, a manner of deportment, and which goes no further."
— La Bruyère

This surely is the nobility of Elsa Lanchester's "bride" of
Frankenstein — a cinematic vision which lasts just a few minutes on
screen but instantly becomes iconic, unforgettable.  But is her
nobility truly artificial?  Is she truly artificial?  Pieced
together out of corpses she may be, but how can we be sure she doesn't
have a new and authentic identity of her own?  How much further
might her nobility go — or have gone if Frankensten's monster hadn't
destroyed her moments after she was born?

There is a world of mystery hidden in these questions.