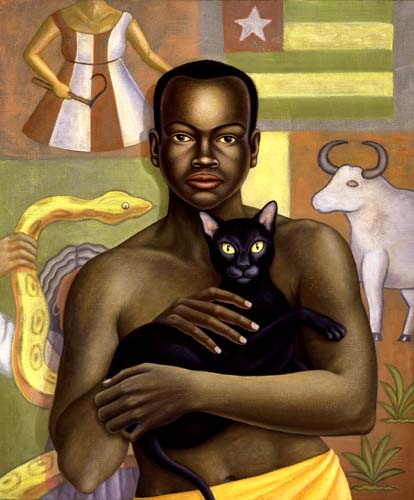 In this imaginary portrait of a boy from Togo, Amy Crehore plays with
space in an interesting way. The low relief of the central figure is
accentuated by placing him against a flat wall decorated with flat
images. It's as though he's emerging from the surface of the
wall, entering space, tentatively.