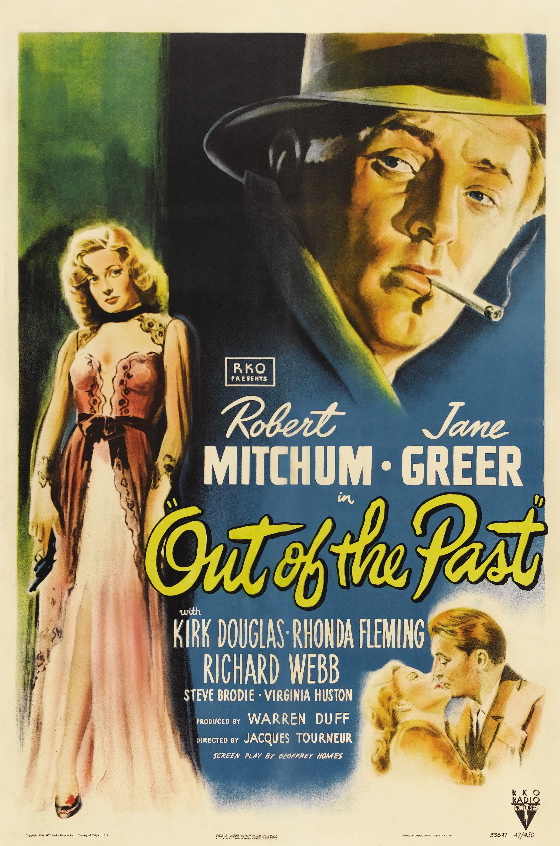 In my last post I wrote:
I would argue that pulp fiction, hardboiled fiction, from the
20s and 30s is something different from the wartime and post-war films that are, to me at least, the heart of the film noir tradition. Film noir
drew on that fiction, just as it drew on the 30s-era crime melodrama
and conventional detective fiction, but it became something new.
So what was new about it?

James Ellroy summed it up best when he observed that the basic message of film noir
is "You're fucked." It's an existential message, philosophical
(or perhaps theological) in nature. Another way of putting it
might be "The world is fucked, at its core, and there's nothing you can
do about it." You might temporarily survive the predicament this
puts you in, or it might destroy you, but the predicament isn't going
to change.
This represents a profound divergence from the traditional "hero's
journey", in which an everyman faces tests and ordeals in the pursuit
of wisdom, of meaning. It also represents a divergence from the
"outlaw ballad" tradition of the 30s-era crime melodrama, in which we
explore the underworld and revel in the transgressive behavior of
society's rebels — all the while confidently expecting the rebel's
death and a reassertion of humane values. In true noir, those traditional values have evaporated.
You have to ask yourself why such a radical divergence from earlier
traditions happened in the post-WWII era, and the answer to me is
obvious. The basic message of war, and particularly of combat, is
"You're fucked." The soul-shaking experience of hearing this
message delivered in the most brutal terms doesn't go away after the
war ends, even if it ends in victory. It is not subsumed in
feelings of patriotism or in the satisfaction of having done one's duty.
It endures forever. In the case of WWII it had a macabre
objective correlative — the atomic bomb, the image of the mushroom
cloud, which summed up the enduring sense of existential dread that had
infected American society, and in particular its returning war vets.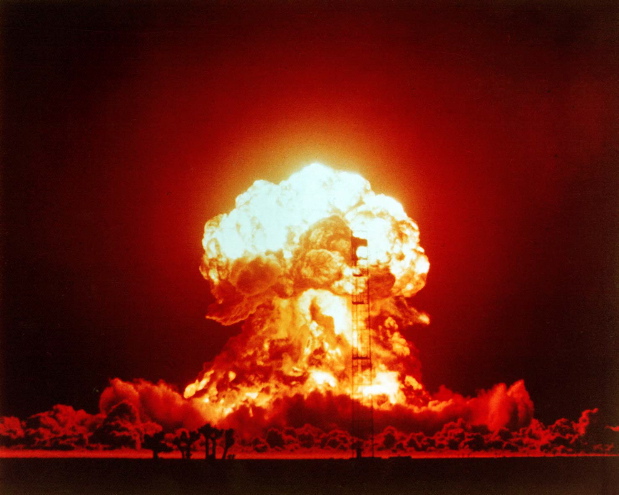 Film noir was an arena in
which that existential dread could be engaged safely — and there was
something exhilarating about the exercise, the exhilaration of dealing
with an urgent but buried anxiety. The existential dread I'm
speaking of here didn't define post-war America but it was there, and
it couldn't be talked about directly in a world that was desperately
trying to get back to normal. But it could be faced in art — most especially in film noir.