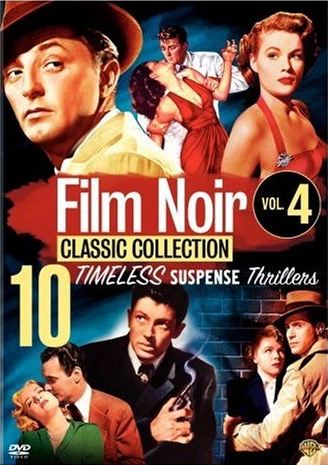 Volume 4 of Warner's Film Noir Classic Collection
is currently on sale for $29.99 all-in from Amazon — no sales tax, of course, and no
shipping charges (if you choose Super Saver Shipping). Ten films,
all interesting, including several noir classics and one masterpiece, They Live By Night — for less than $3 a film. Entertainment doesn't get much cheaper than this.