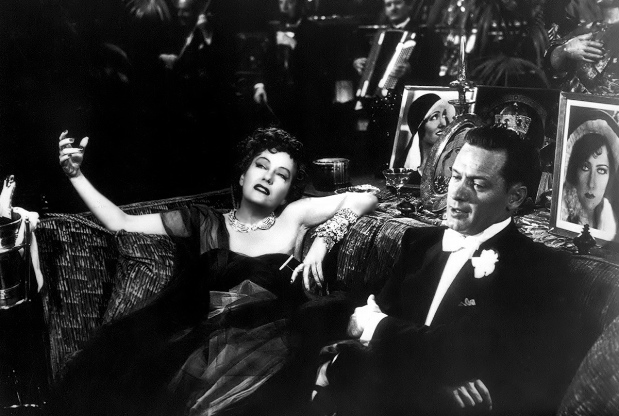 Here's link, via Boing Boing, to a collection of Mike Wallace interviews from the 50s, including one with Gloria Swanson:
The Mike Wallace Interview Archive



Wallace's
technique was to get as close to insolence with his guests, especially
his female guests, as possible without crossing the line into
rudeness. The lack of respect he shows to Swanson is sickening
and she barely keeps her dignity intact. Swanson observes that
"something has gone dreadfully wrong with the American man," and
Wallace, puffing away on a cigarette throughout the program, proves her
point.



There's also a
touching interview with Jean Seberg, age 19, just after the disaster of
her performance in Saint Joan, her first film, in which Seberg, too, struggles,
somewhat more successfully, to keep her dignity in the face of
Wallace's insinuating smugness. "What will happen to your
career," Wallace asks, "when it comes time for you to get married and
devote most of your time to your family?" "I hope I'll marry a
man who lets me continue with my career," says Seberg, looking slightly
bewildered by Wallace's attitude.





The two great
stars, speaking from different ends of their careers, manage to make
Wallace's cigarettes look like accurately-sized phallic symbols.
What we're seeing in these interviews is the birth of modern
journalism, in which hacks try to elevate themselves by patronizing
their betters, treating their accomplishments as the same sort of
hollow flim-flam the hacks are practicing.



What we're also
seeing is further proof that modern feminism was a response not to an
over-powerful patriarchy, but to a patriarchy in full-on psychic
collapse. Wallace comes off here as a truly pathetic figure.