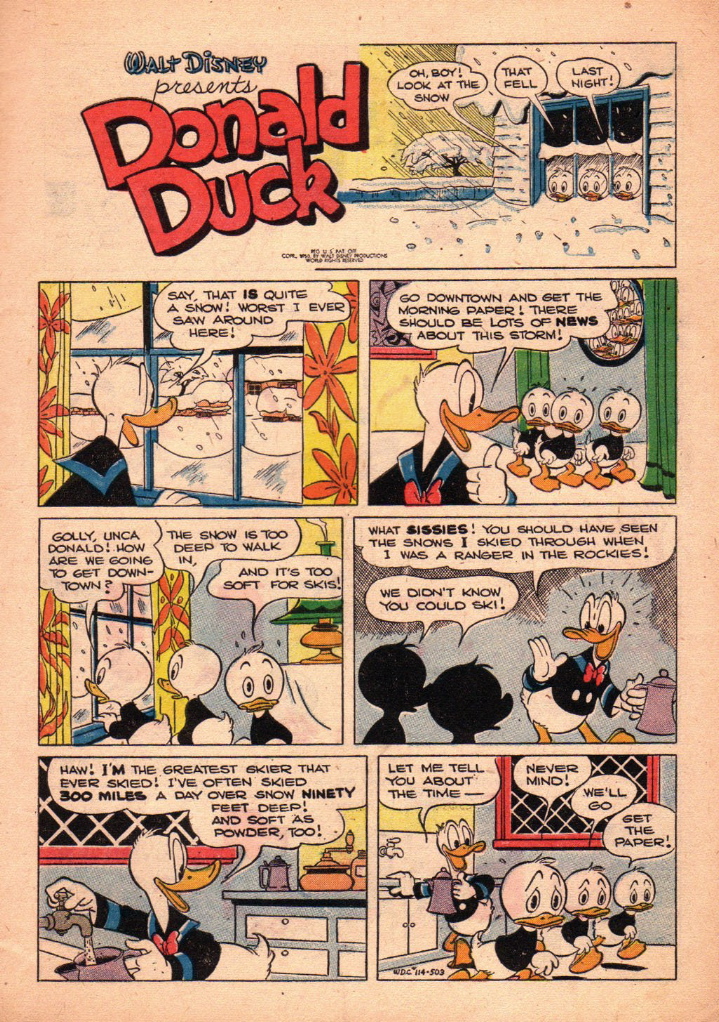 The legendary Carl Barks drew Donald Duck comics for about 25 years starting in 1942.  He didn't have a spectacular graphic style — what he did have was a stunning narrative efficiency, great imagination and irresistible charm.
This is the first page of a story published in 1950 called "Serum To Codfish Cove".  I found it on Rodney Bowcock's Comics and Stories blog, which Mr. Bowcock has sadly just abandoned.  It was a great site.  In his introduction to this story, Mr. Bowcock observed that it would have taken another comic-book artist at least twice as many images to tell the same tale.  In Barks' hands it just flies along, without ever seeming rushed or abbreviated.  It's also great fun.
I'll be posting the whole thing (ten pages in all) as a tribute to Barks and to Mr. Bowcock, whose blog will be missed.  I wish I'd taken the time, back when I had the chance, to tell him how much I enjoyed it.