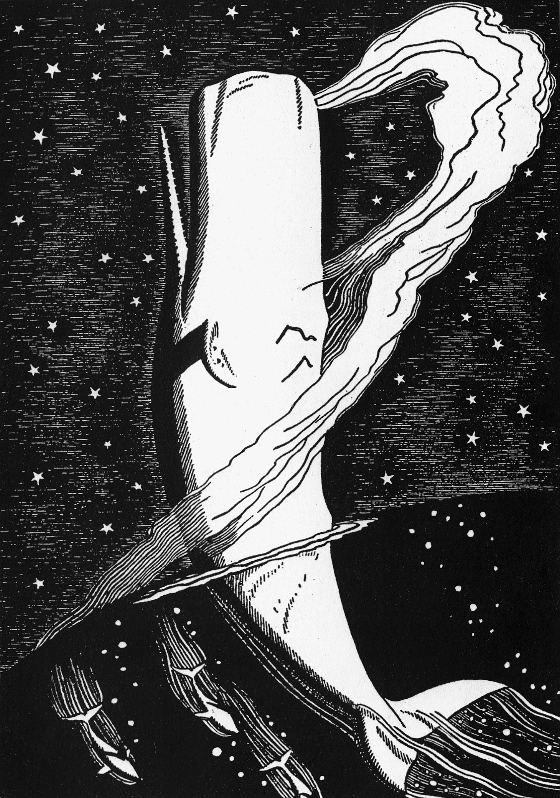 A hunt. The last great hunt.
For what ?
For Moby Dick, the huge white sperm whale: who is old, hoary,
monstrous, and swims alone; who is unspeakably terrible in his wrath,
having so often been attacked; and snow-white.
Of course he is a symbol.
Of what ?
I doubt if even Melville knew exactly. That's the best of it.
— from Studies In Classic American Literature
Image by Rockwell Kent.